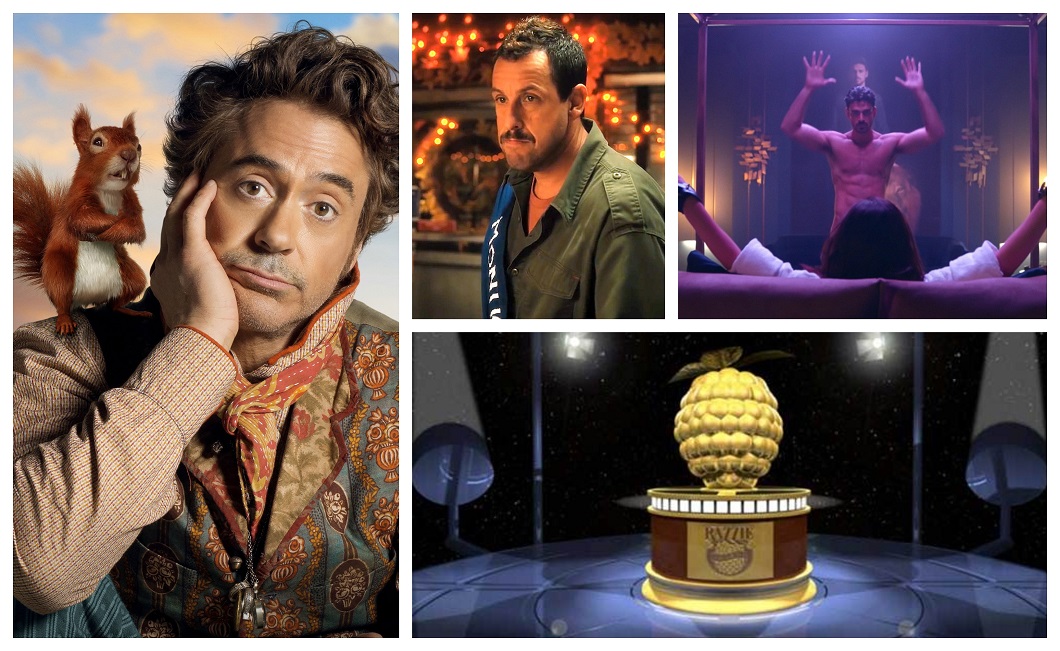 Robert Downey Jr. is nominated for the poorest performance of a lead actor in "Dolittle" this year in Golden Raspberry.
Also, "Dolittle", which scored 14% on review aggregator Rotten Tomatoes, tops the list with six nominations (worst remake, screenplay, director (Stephen Gaghan), actor, worst combination (Downey and the unconvincing his Welsh accent).
The Golden Raspberry (or Razzie Awards) is the gala opposite the Oscars.
Draws attention to the worst movies of the year. Each time, nominations and awards are announced before the American Film Academy ceremony. No name, no matter how big in Hollywood, is safe from the "rage" of the Raspberry.
"Doolittle" is followed by "365 Days", the Polish version of "Fifty Shades of Gray", an extremely controversial film, "Music" by the famous Sia and the sequel "Wonder Woman 1984".
The winners will be announced on April 24, the night before the Oscars.
Here is the complete list of nominees:
The worst movie
365 Days
"Absolute Proof"
"Dolittle"
Fantasy Island
"Music"
The worst actor in the lead role
Robert Downey, Jr., Dolittle
Mike Lindell (The "My Pillow" Guy), "Absolute Proof"
Michele Morrone, "365 Days"
Adam Sandler, "Hubie Halloween"
David Spade, "The Wrong Missy"
The worst actress in the lead role
Anne Hathaway, "The Last Thing He Wanted", "Roald Dahl's The Witches"
Katie Holmes, "Brahms: The Boy II", "The Secret: Dare to Dream"
Kate Hudson, Music
Lauren Lapkus, "The Wrong Missy"
Anna-Maria Sieklucka, "365 Days"
The worst supporting actress
Glenn Close, Hillbilly Elegy
Lucy Hale, Fantasy Island
Maggie Q, Fantasy Island
Kristen Wiig, "Wonder Woman 1984"
Maddie Ziegler, "Music"
The worst supporting actor
Chevy Chase, "The Very Excellent Mr. Dundee"
Rudy Giuliani, "Borat, Subsequent Moviefilm"
Shia LeBeouf, "The Tax Collector"
Arnold Schwarzeneggar, "Iron Mask"
Bruce Willis, "Breach", "Hard Kill", "Survive the Night"
The worst combination on the big screens
Maria Bakalova and Rudy Giuliani, "Borat Subsequent Movie-Film"
Robert Downey Jr. and his Welsh accent, "Dolittle"
Harrison Ford and the CGI dog, "Call of the Wild"
Lauren Lapkus and David Spade, "The Wrong Missy"
Adam Sandler and his voice, "Hubie Halloween"
Source: FilmNow