The Peruvian Amazon once again presents us with a wonderful species, jergón sacha, a plant native to the San Martin region that has been used by local communities since ancient times to treat diseases such as hepatitis.
This is according to Pompilio Azang Huamán, an agronomist and facilitator of the collective development of jergón sacha (spruce), in coordination with productive social organizations such as the local Quechua, Awajún, Ashuar and other communities .
He explained that jergón sacha, a plant that grows wild in the jungles of San Martin and Tingo Maria, is known for its use in treating snakebites, and he assured it is a superfood that boosts the immune system, prevents and Helps fight all kinds of snakebites. Diseases such as hepatitis, diabetes, and certain types of cancer.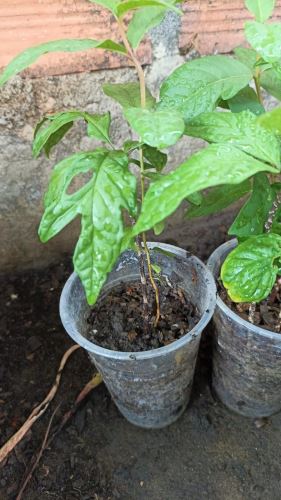 "According to the research conducted, its strong antioxidant capacity and its immune effect on alpha cells (cells that benefit white blood cells)," he asserts.
In this regard, UNI engineer David Chirinos said in a dialogue with RPP News that since ancient times, the Amazon community has used sacha mattresses to treat snake bites. Initially, it was exported by China for AIDS and cancer treatment.
He recalls that a few years ago, the University of San Marcos, the University of Cayetano Heredia and the UNI studied jergón sacha and discovered its antioxidant capacity and its immunity against alpha cells (cells that benefit white blood cells) effect.
About 40 centimeters tall, the plant grows from a red stalk, like the body of the jagon snake, from which it half takes its name. The word jergón and sacha mean "almost equal to jergón snake" in Quechua. This bulbous shrub has yellow-orange fruit whose chemical composition has wowed the scientific community.
"It is found in the understory of primary or secondary forests (closed and young forests) in dense populations where isolated individual plants are often found. It thrives in high-elevation soils that are not flooded, although it is resistant to flooding and grows in A shady place," he explained.