World
sank more than 13% against the euro and the dollar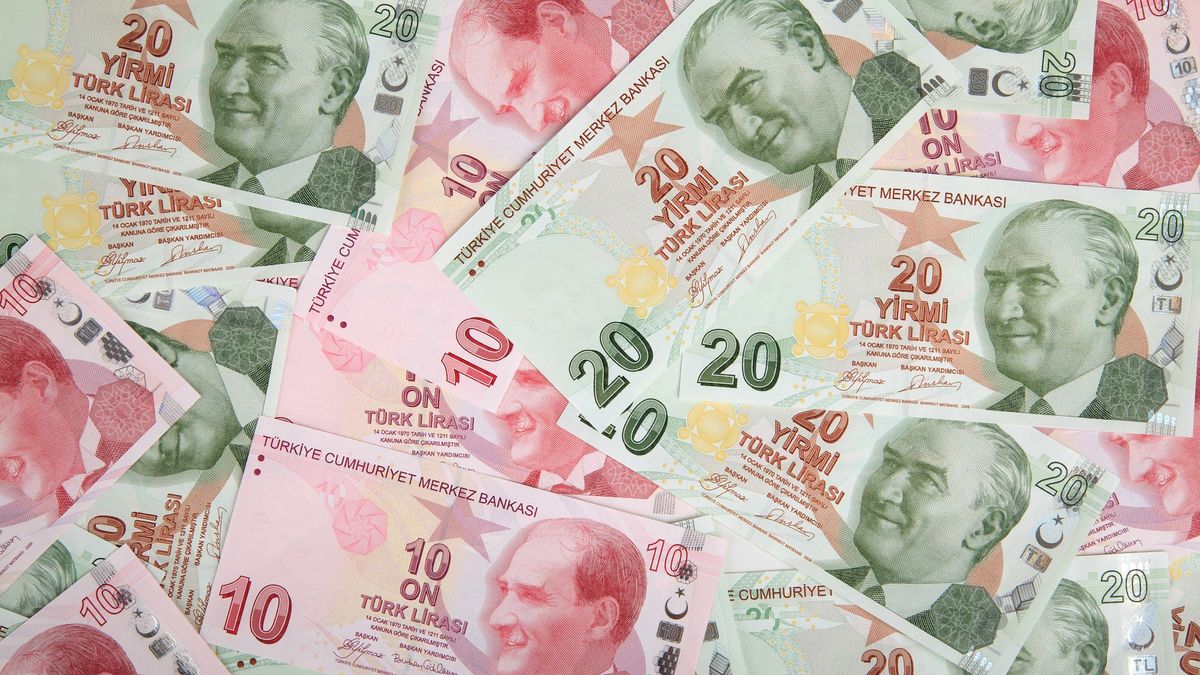 The sale was triggered after Turkish President Recep Tayyip Erdogan defended his central bank's continuing interest rate cuts amid rising double-digit inflation. He rated the measure as part of a "economic war of independence", rejecting calls from investors and analysts to change course.
The price of the Turkish lira began to decline in mid-October as Turkish President Recep Tayyip Erdogan dismissed three senior bank officials, including two deputy directors, by decree. The three fired officials voted against the interest rate cut at a banking meeting in September. Erdogan, for his part, advocates the decline, arguing that inflation is driven by the high interest rates.
Erdogan's insistence on cutting rates and his frequent revisions by central bank management, partly due to political disagreements, appear to have seriously damaged the central bank's credibility over the years, hitting the lira.
The Turkish currency has already lost 35% of its value so far this year, with a very steep decline since mid-October, which has accelerated in recent months. Only since Monday of last week has accumulated a depreciation of 17% against the euro and the dollar. For perspective, at this point in 2019, the lira was trading at roughly 5.6 to the dollar. And that was already news, as it was a dramatic drop in value from the mid-2017 level of 3.5 per dollar.
"Risks lean towards higher depreciation"Added Guillaume Tresca, emerging markets strategist at Generali Insurance Asset Management, adding that he expects the turmoil in Turkey to have limited impact on other countries and assets in emerging markets.
"If there is any contagion, the channel could be through portfolio adjustments. It would be temporary and limited, "he said. "We still don't see value in Turkish assets. The main difference from previous episodes of tension in the markets is the limited reaction of the authorities. There is a clear will for a weaker currency, "he added in a note.
Inflation in Turkey is approaching 20%, which means that basic goods for Turks – a population of about 85 million people – have skyrocketed in price and their wages in local currency are severely undervalued. The lira lost nearly 40% of its value this year and 20% since the beginning of last week alone, according to Reuters.