The diva confessed for the first time the reasons why, she assures, she will never be on social networks. "I'm too fragile a person to be on social media" she said to the microphones of her podcast The Skinny Confidential Him & Her of her. "I cannot. My ego and head are too fragile. I am like a delicate flower". And she told of the one experience she had using a friend's IG profile (and feeling an irresistible temptation to emulate others)

Subscribe to our newsletter to stay updated on entertainment news
Anyone on social networks who suffers from an implacable inferiority complex, driven as they are to emulate the many users who boast of splendid, glossy, multi-zero and 360-tooth (perfectly white, of course) lives, take heart. Apart from not being alone, let it be known that even a person who is on the podium of the most envied people in the world suffers from the same syndrome that leads to compulsive emulation, that is (brace yourselves) Scarlett Johansson.
The diva of divas confessed for the first time the reasons why, she assures, she will never be on social networks. "I am too fragile a person to be on social networks", she revealed to the microphones of the podcast The Skinny Confidential Him & Her. "I cannot. My ego is too fragile, my head is too fragile. I am like a delicate flower". And she recounted the one experience she had using a friend's IG profile: After a few minutes, he first noticed how much precious time he had wasted snooping through other people's lives. After that she also became aware of a significant pitfall, namely the temptation to emulate others. And if someone like Scarlett Johansson (who, at least apparently, seems to have everything in life) tries it, let alone "common mortals" as they can fall into the trap of imitation at any cost.
In addition to the loss of precious time, the star fears the pitfall of emulation

"I realized that for 20 minutes I had been looking at the Instagram profile of a stranger, a person who worked with a friend of mine," Johansson told the podcast The Skinny Confidential Him & Her. "Now I know she has a pit bull, two daughters and lives in Burbank. I thought: why? I just wasted 17 minutes of my time. Plus I felt like I had to move to California, get a dog of that specific breed, and change my life to be like hers — all of which made me feel terrible."
The New York actress then concluded with the following words: "I felt like a three-year-old girl in front of her mother's phone, completely absorbed in what she saw on the screen. That's why I can't be on any social media."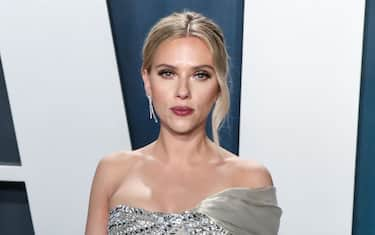 deepening
Scarlett Johansson, the Sixties look on the set of Project Artemis
Scarlett Johansson is one of the few divas of her caliber who does not have official social pages
Nowadays divas of the caliber of Scarlett Johansson without official social pages can be counted on the fingers of one hand (or almost). By now, not having an Instagram profile sounds almost like not having a passport, or a credit card. Or a tattoo. In short: normality. Something that everyone now has, from the parish priest to the bank manager. Up to the Hollywood star.
Yet the very few who have never ventured into that thicket that is the social jungle are, coincidentally, the very famous ones.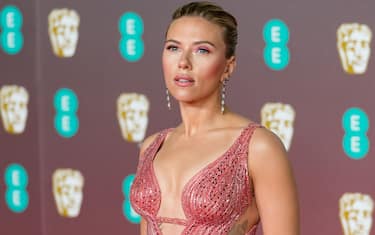 deepening
Scarlett Johansson: "I trained to be a bombshell actress"
Johansson swears he doesn't even have profiles where he's incognito
Scarlett Johansson is, without ifs and buts, one of the most famous actresses on earth. There is no Facebook, Twitter, Instagram, TikTok page and so on officially dedicated to her (with a blue check in short). And if for other famous colleagues who do not have official profiles maybe, who knows, there is the possibility of some secret profile in which they surf the net incognito, she swears that in her case there is absolutely no outlet in that world of digital and social aliases. Precisely because you are madly afraid of it, for two more than valid reasons: waste of time and fear of falling into the trap of emulation.
Meanwhile, by dint of wasting time on Instagram & Co., yet another film by Scarlett Johansson is about to come out, the highly anticipated Asteroid City by Wes Anderson. This is the 49th film in which she takes part as an actress, so maybe being off social media is worth it …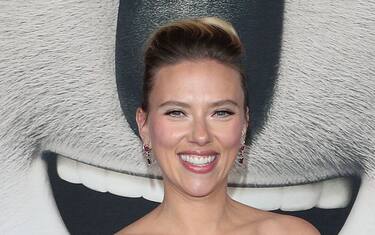 deepening
Scarlett Johansson will produce the miniseries Just Cause