World
Schools in France rebel against the chaos of anti-COVID measures | Coronavirus | D.W.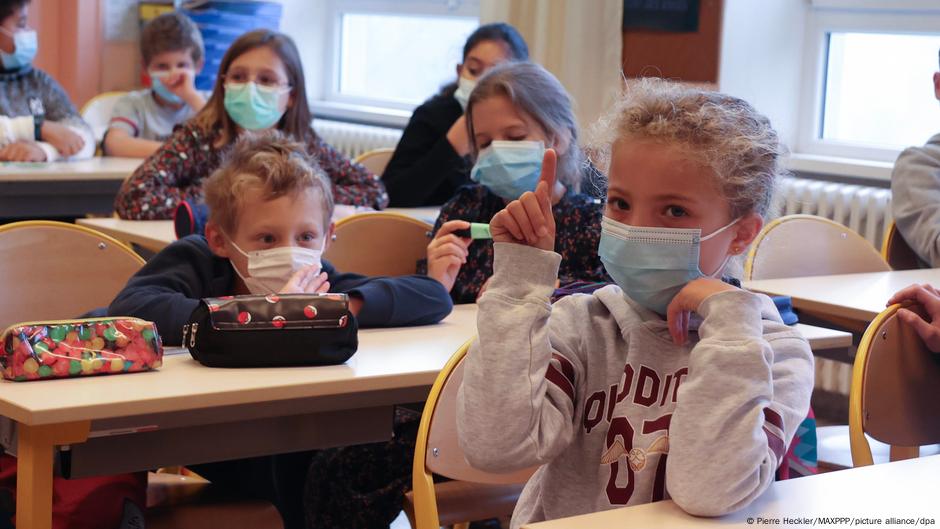 Practically all of the education unions support the protest. So do the largest organizations of parents of students, which shows the general dissatisfaction with the way in which the Executive is managing the situation. "It's a strike against the lack of consultation" with the school, the general secretary of the CFDT teachers' union, Laurent Berger, told France Info radio.
The strike has been followed by 62 percent of secondary school teachers and 75 percent in primary, according to different unions, while the Ministry of Education assured that the national average for monitoring is 27.34 percent.
Teachers and parents of students protest in rallies throughout France, and in Paris they will do so in the Luxembourg Gardens park, next to the Senate. Teachers and parents criticize that the Minister of Education announced a complicated health protocol in a published press interview on the internet on January 2, the eve of the return to classes after the Christmas holidays, and has since modified them twice.
Tired of testing children
The Government announced on Monday (10.1.2022) the last modification, with more flexibility not to close classes at the first positive. Otherwise, and given the rapid extension of the omicron variant, "in a few days all classes in France would be closed," explained Prime Minister Jean Castex.
However, this flexibility has been unanimously rejected by teachers and parents of students, who say they are fed up with having to carry out continuous tests on children, especially the youngest ones.
Meanwhile, omicron continues to advance in France, with 361,719 infections reported yesterday, slightly below the day before, and 294 deaths in one day, while the hospital situation continues to progressively worsen.
MS (afp / efe)