Sports
Schwartzman is on vacation in Mendoza and visits wineries with his girlfriend Eugenia De Martino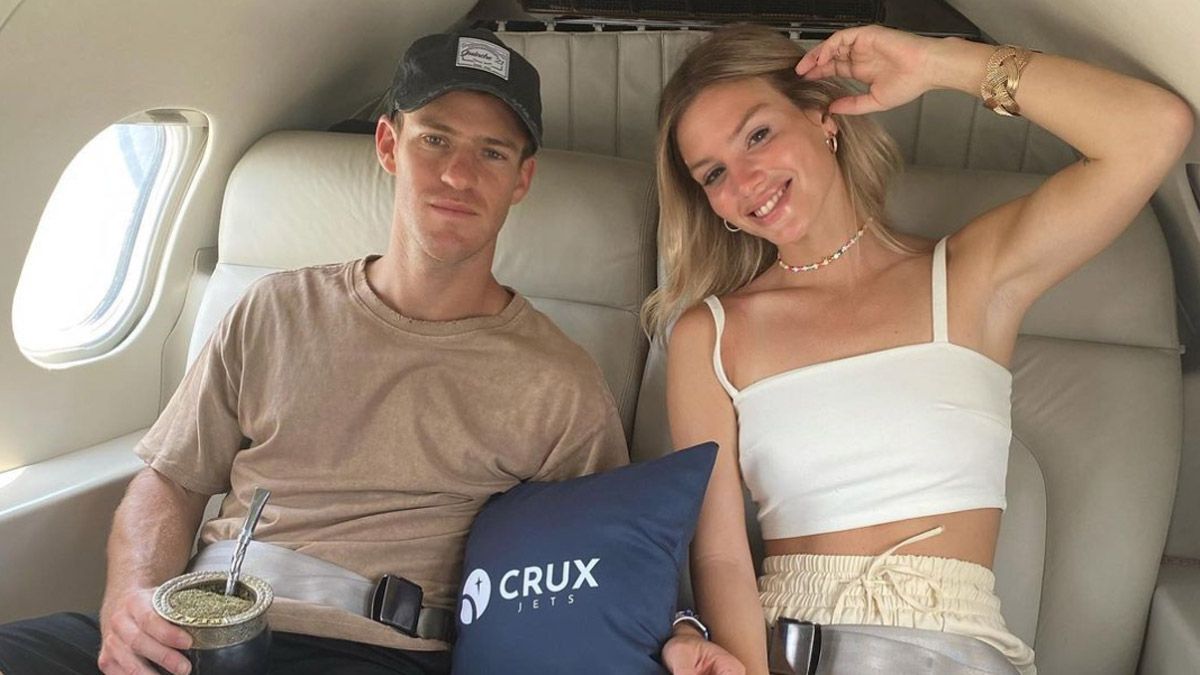 Already more relaxed and accompanied by Eugenia De Martino, Schwartzman first showed, barely said goodbye to the Paris Masters 1,000, an image out of the ordinary: "Vacation I heard out there !!!", The Argentine tennis player posted, showing a photo of a tremendous Burger and fries.
And this Monday, the Diego schwartzman, in his social networks, he began to show the journey of his vacation. On Instagram the Small showed several stories, where you can see it together with Eugenia De Martino arriving in Mendoza, to enjoy the best wineries and wines.
As it transpired, He stayed in a hotel that he booked via WhatsApp and chose the most expensive room. The data was known and several people approached the accommodation for the Peque to sign their rackets, but the tennis player was visiting wineries.
The same Eugenia De Martino also showed in her IG some images of the trip and the first snapshots in Mendoza. The couple enjoy the Mendoza warmth and its beautiful landscapes.
Schwartzman and De Martino visited the Entre Cielos Winery, Vistalba, Luján de Cuyo. The plan of both, in addition, is to attend this Tuesday, November 16, San Juan Bicentennial Stadium, for see the performance of the Argentine National Team against Brazil, for the 14th date of the South American Qualifiers towards the Qatar World Cup 2022. For that he will take his private jet the same Tuesday.
Schwartzman and a great 2021 season
This past Sunday Diego schwartzman, who ended the 2021 season in 13th place in the ATP world rankings, carried out an analysis of his participation in the professional circuit.
"ATP, Davis Cup, Olympic game, Laver Cup, and another personally impressive season. I choose to start the summary of the year with this photo because having won a title at home does not compare to anything … I want to thank all the people who are on the other side of the screen, benching and enjoying watching tennis. Finishing another year in the top 15 in the world represents a lot for me and my team. They are a large part of how well everything works and much of the work that is not seen. Thank you team ", he published Schwartzman, along with a handful of images that portray what was his successful season.