A water park opened in the United Arab Emirates has declared itself a "friend" of these marine mammals following a controversy over animal health. However, this is not enough for animal welfare organizations.
Lorenzo Sangermano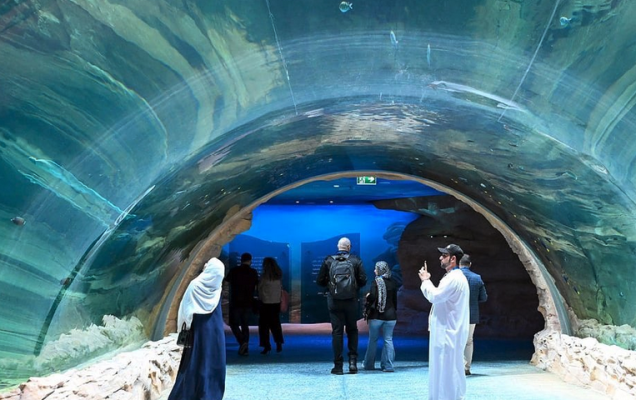 SeaWorld opens a new chapter: a water park "without killer whales". Opened in Abu Dhabi, United Arab Emirates, the American chain's new establishment was launched as the first international headquarters of the famous American park.
A technique that, however, does not stop the controversy, since the structure still contains thousands of captive marine animals. Now the company has decided to stop the practice of breeding killer whales. But what happens to other marine life?
With an investment of over $1.2 billion, the new theme park boasts the title of the largest aquarium in the world and can accommodate over 68,000 marine animals. While killer whales are excluded from the facility, other animals such as porpoises, sharks and dolphins will continue to be kept in captivity. The practice has drawn criticism from animal rights organizations who argue that keeping and exploiting marine animals for human entertainment is ethically questionable.
SeaWorld has been the target of accusations of animal cruelty for several years now. The 2013 documentary The Black Fish showed mistreatment of killer whales in the park and resulted in a decrease in visitor numbers. Following the release of the documentary, SeaWorld discontinued its killer whale breeding program and display of live cetaceans in 2016. In the same year, a decision was announced to open a site in Abu Dhabi without killer whales.
Despite SeaWorld's claims of commitment to the restoration and conservation of marine life, the company has come under fire and allegations of wrongdoing. Last December, the USDA found a porpoise "actively bleeding" with excessive levels of chlorine in a porpoise enclosure at SeaWorld Orlando, Florida. While parks in the US have been certified by the Association of Zoos and Aquariums (AZA), Abu Dhabi Park has yet to apply for accreditation, according to Jennifer DiNenna, director of accreditation at AZA.
Critics argue that the dolphin shows and performances that will continue to take place in the Abu Dhabi park contribute to the suffering of sentient and social beings. These animals are often deprived of food before exhibitions and placed in too cramped rooms. Animal rights organizations such as PETA (People for the Ethical Treatment of Animals) have called for an end to captive and recreational use of sea creatures.
The opening of the Abu Dhabi park raised concerns about the proper treatment of dolphins, as well as sending 24 of them, including two "rescued" animals, to the venue last December. There were calls for their release, but the protests went unanswered.
SeaWorld's entry into the UAE marks its transformation into a rapidly growing international tourism destination. The partnership with Miral, a state-owned development company, is part of a larger plan to turn Abu Dhabi's Yas Island into a theme park hub that can rival Orlando. The island already has a Formula One track, a water park, and a Warner Bros. theme park. Celebrities such as actors Kevin Hart and Jason Momoa are hired to promote it.
The controversy surrounding the practice of SeaWorld is yet another manifestation of the dilemma between animal welfare and humane entertainment.
(Opening photo: @seaworldabudhabiai)
Copyright © 2023 – All rights reserved