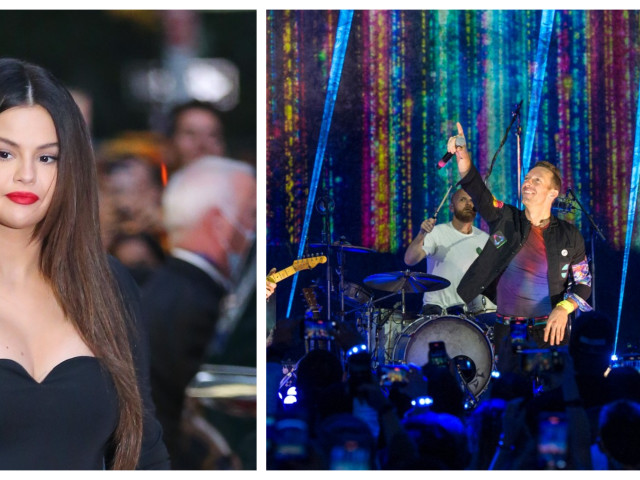 Selena Gomez and Coldplay sang for the first time, live on "The Late Late Show with James Corden", their first single together: "Let Somebody Go". The song can be found on the band's ninth studio album. Coldplay members are currently on a "tour" to promote the new record with their special guests.
Selena (29 years old) looked spectacular in a molded, black dress with bare shoulders.
The duo of the two impressed the fans, who praised them in the comments, on the YouTube page of the show.
Last year, Selena released the album "Rare" which debuted directly at number 1 on the Billboard 200.
About the decision to work with Gomez, Chris Martin said it was such an easy one:
"First of all, Selena's personality … is an angel," Chris said. "I have so much love and respect for her … She is such a good, kind person … and then her voice for me is part of the category of voices that are gifts for humanity."
"You can't feel bad when you hear her sing," added the Coldplay soloist, who said that when they started working on the song, his first reaction was "Wow, it'll be fine, of course."
Your cookie settings do not allow the content of this section to be displayed. You can update the settings of the coookie modules directly from the browser or from here – you need to accept social media cookies