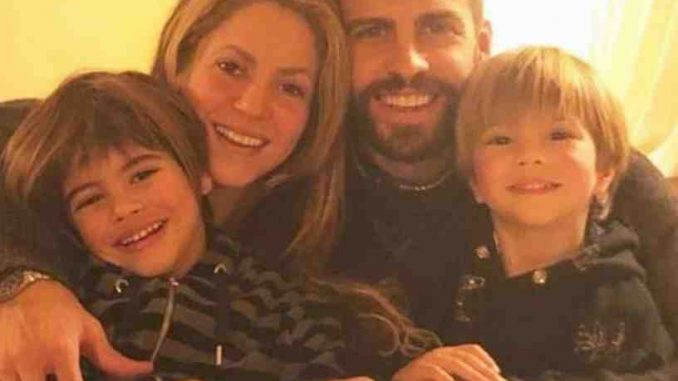 The singer and her partner Gerard Piqué will give their children freedom to choose their future …
Shakira commented in an interview with The Sunday Post that her children still don't know what career they want to pursue when they grow up. But he admitted that the eldest son, eight-year-old Milan Piqué, always warns his mother that he is 'a football person', although he already knows how to play drums like no one else.
Both the Colombian artist and her partner Gerard Piqué agree to let children choose what they want to be in adulthood, but they will never neglect their studies.
"When I praise the older man when he plays the drums, he reminds me: 'Mommy, I'm a soccer person', as if he were saying 'don't get excited'," laughs Shakira.
See also: Shakira and Piqué want a normal childhood for their children
Gerard Piqué also wants his children to do what they want:
"Whatever you want to be. I have no special interest in that they should be athletes. If in the end they want, I will be delighted because I like sports. I think that everyone has to be free to choose whatever or what they want ", he justifies.
Six-year-old Sasha, on the other hand, still has no idea: "He still oscillates between music and football, but he knows that he can choose whatever else we are going to support him with," says the singer.