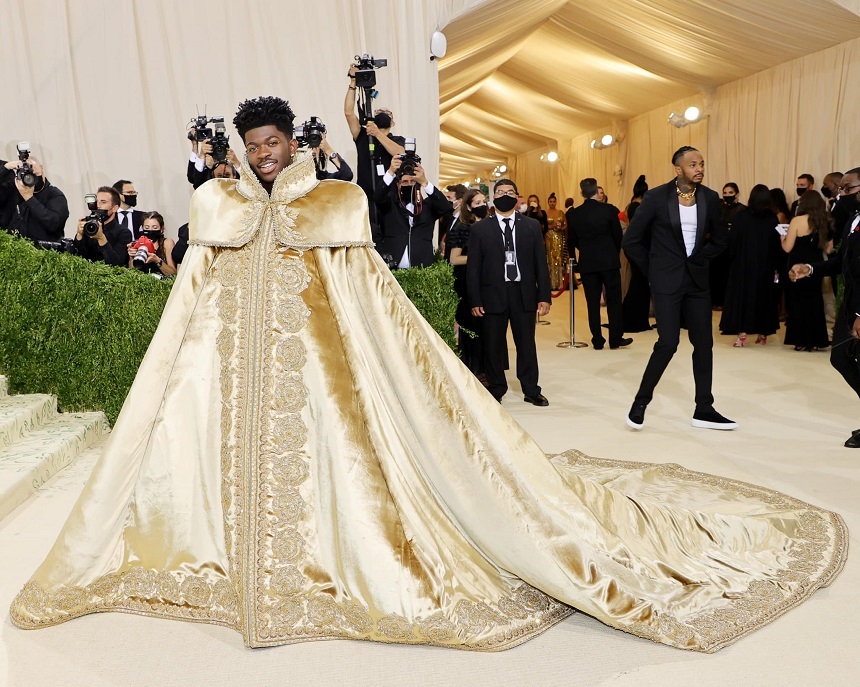 Four hundred actors, musicians, mannequins, athletes or stars on social networks in extravagant outfits attended the Metropolitan Museum of Art (Met) gala on Monday night, the ultramodern meeting in New York, after two and a half years of absence due to pandemic.
Almost no one had a mask, but to get to the red carpet it was necessary for the guests to be vaccinated or to have a negative test. And pay $ 35,000 to enter, notes AFP.
Sharon Stone, Justin Bieber, Kim Kardashian, Megan Rapinoe, Venus Williams, Gigi Hadid, Diane Kruger, Erykah Badu, Jennifer Lopez, Rihanna Kendall Jenner, Taylor Hill, Hailey Rhode Baldwin, Kid Cudi, Frank Ocea, Isabelle Huppert were , Monday night, in the heart of Manhattan.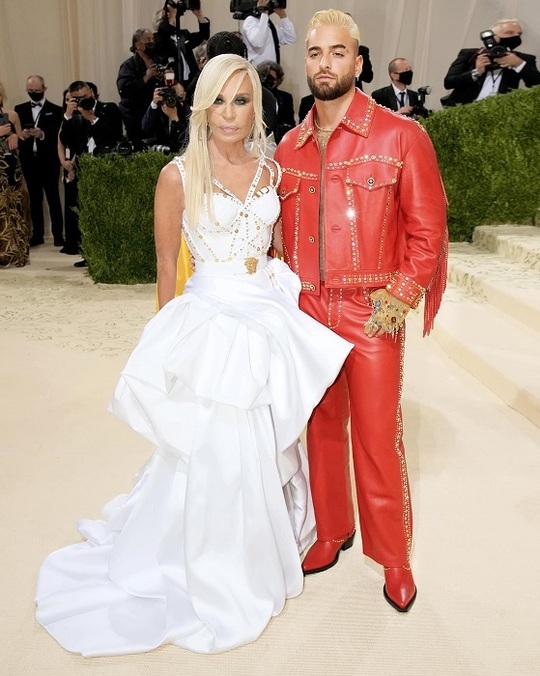 "It's unreal!" Exclaimed American rap singer Megan Thee Stallion, who stressed that it is "a little strange" to be with so many people on the most select night in the pandemic.
In an incredibly yellow dress, tailored by Valentino, the American singer and dancer Normani, very excited in front of the microphones and cameras, felt like a "princess, a black queen".
The Met Gala is an evening organized every year for the benefit of the Costume Institute, an entity of the museum dedicated to fashion, which has its own budget and which is financially autonomous from the Met.
Created in 1948, the gala has long been reserved for New York's highest and wealthiest society, the main source of patronage for the Met. It opened in the 1970s, before transforming after Vogue editor-in-chief Anna Wintour came to power in 1995. It propelled it into "popular" events, adapted to the age of social networks and the democratization of fashion. being sometimes compared to the Los Angeles Oscars.
The 2020 edition of the gala was canceled when New York was suffocated by the coronavirus epidemic. This year's, which is usually held on the first Monday in May, was postponed to Monday evening. In 2022, 1,200 guests could be present, as before the pandemic.
Co-chaired by Anna Wintour, designer Tom Ford and Instagram owner Adam Mosseri, singer Billie Eilish, actor Timothée Chalamet, poet Amanda Gorman and tennis player Naomi Osaka co-chaired the "Generation Z" Youth Gala. .
The Met Gala, an opportunity for great designers to dress up the stars, also marks the opening of the annual Costume Institute exhibition.
The museum has chosen, this year, to organize an exhibition in two parts, the first starting on Saturday, September 18, and until September 2022, and the second from the beginning of May 2022.
The first part, entitled "In America: A Lexicon of Fashion" will mark 75 years of costume. The second will be entitled "In America: An Anthology of Fashion" and will focus on "the development of American fashion."