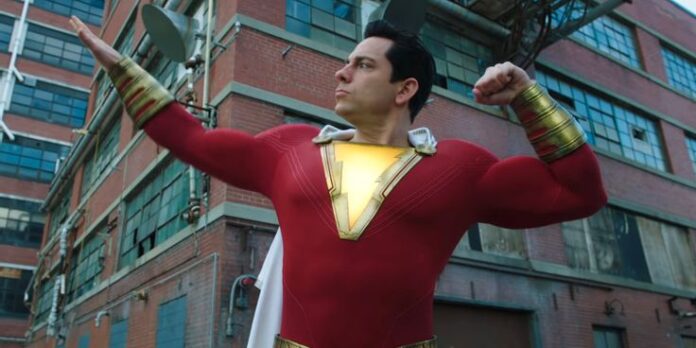 The DC movie Shazam! Fury of the Gods will hit theaters on March 17th, and while there's a lot of uncertainty surrounding the title character's future in the new DCU, the first dedicated reactions to the film that have surfaced on social media have definitely boosted the excitement. This sequel has in fact been described as a more ambitious film than its predecessor and which, if nothing else, continues to be a lot of fun. Many, however, have also wondered if the film will have post-credits scenes and, if so, how many there will be.
According to what was reported by those who attended the first screening in London, there would be in total two post-credits scenes. It has not been revealed what these show, but it is safe to expect that they can tease the future of Shazam in the future of the DC Universe. Indeed, although James Gunn praised the film, no decision has yet been made about the character's role in what will be a full-fledged reboot of the DC Cinematic Universe. With Henry Cavill, Dwayne Johnson and maybe even Gal Gadot apparently ousted from this, many hope that the same fate will not befall a Zachary Leviinterpreter of Shazam.
Pending confirmation in this regard, we remind you that Shazam! Fury of the Gods will continue the story of teenager Billy Batson who, after reciting the magic word "SHAZAM!", transforms into his adult superhero alter ego, Shazam. The cast of the sequel, as well Zachary Levi as Shazam, includes Asher Angel as Billy Batson, Jack Dylan Grazer as Freddy Freeman, Adam Brody as the superhero Freddy, Ross Butler as the superhero Eugene, Megan Good as the superhero Darla, DJ Cotrona as the superhero Pedro, Grace Caroline Currey as Mary Bromfield/superhero Mary. Djimon Hounsou returns as the Wizard, while Rachel Zegler, Lucy Liu And Helen Mirren they joined the film as a villain.
Source: ComicBookMovie