Saturday, August 19, at Tirolo Event Park, beginning at 20, Eensemble Symphony Orchestra conducted by maestro Giacomo Loprieno.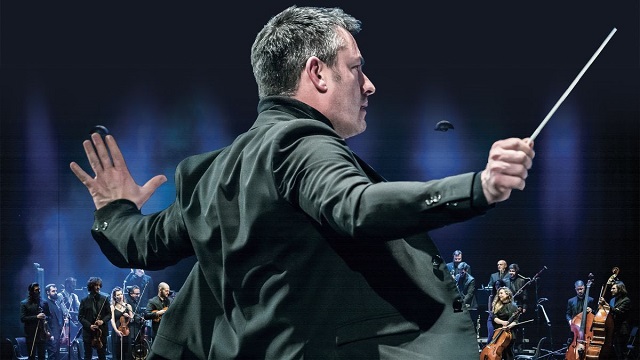 The Ensemble of the Symphony Orchestra conducted by maestro Giacomo Loprieno will take the audience on a real journey of melodies on August 19 in Tirolo.
The new performance is a unique tribute to the music of the great Italian composer Ennio Morricone with such works as "Beskomprenibile", "Kaliffa", "Making Love", "Investigations Against a Citizen…" and other works.
This is not just a concert, but an exciting journey of solo performances that will take the audience through the decades that made Italian and international cinema and music great.
The Ensemble approaches the music of Morricone after important national and international collaborations: Mario Biondi, Max Gazze, Franco Battiato, Giovanni Allevi, Renato Zero, Francesco Renga, Pooh, Baustel, PFM, Andrea Bocelli, Sting, Kylie Minogue, Robbie Williams, Nile Rodgers, Sam Smith, Louis Bakalov. With over six hundred concerts in Italy, Switzerland, Germany, Spain, Holland, France, Austria, Great Britain and Belgium, the orchestra shows great versatility and attention to all types of music, with a repertoire ranging from the most famous to soundtracks. world-famous films, from Frozen to Harry Potter.
In this tribute, the stage will alternate soloists, the first parts of important Italian theaters and symphonic institutions, such as the cello by Maestro Ferdinando Vietti and the trumpet by Maestro Stefano Benedetti.
Special guests include soprano Anna Delfino, a favorite of European opera audiences, who will bring to life the emotionality of Once Upon a Time in America's Deborah's Theme, and Circle du Soleil violinist Attila Simon, who will perform a solo on Love Affair.
Tickets
Evening departure from: 18.00
Doors open from: 19.00
Start time or concert: 20.00
Pre-sale tickets
In all Athesia bookstores
Trento: Promotional event, Radio Dolomites
Ticket online: www.ticketone.it
Information
Phone 0473 270256
info@showtime-ticket.com
www.showtime-ticket.com
www.facebook.com/Showtime.Agency
www.instagram.com/showtime.agency
© Playback protected