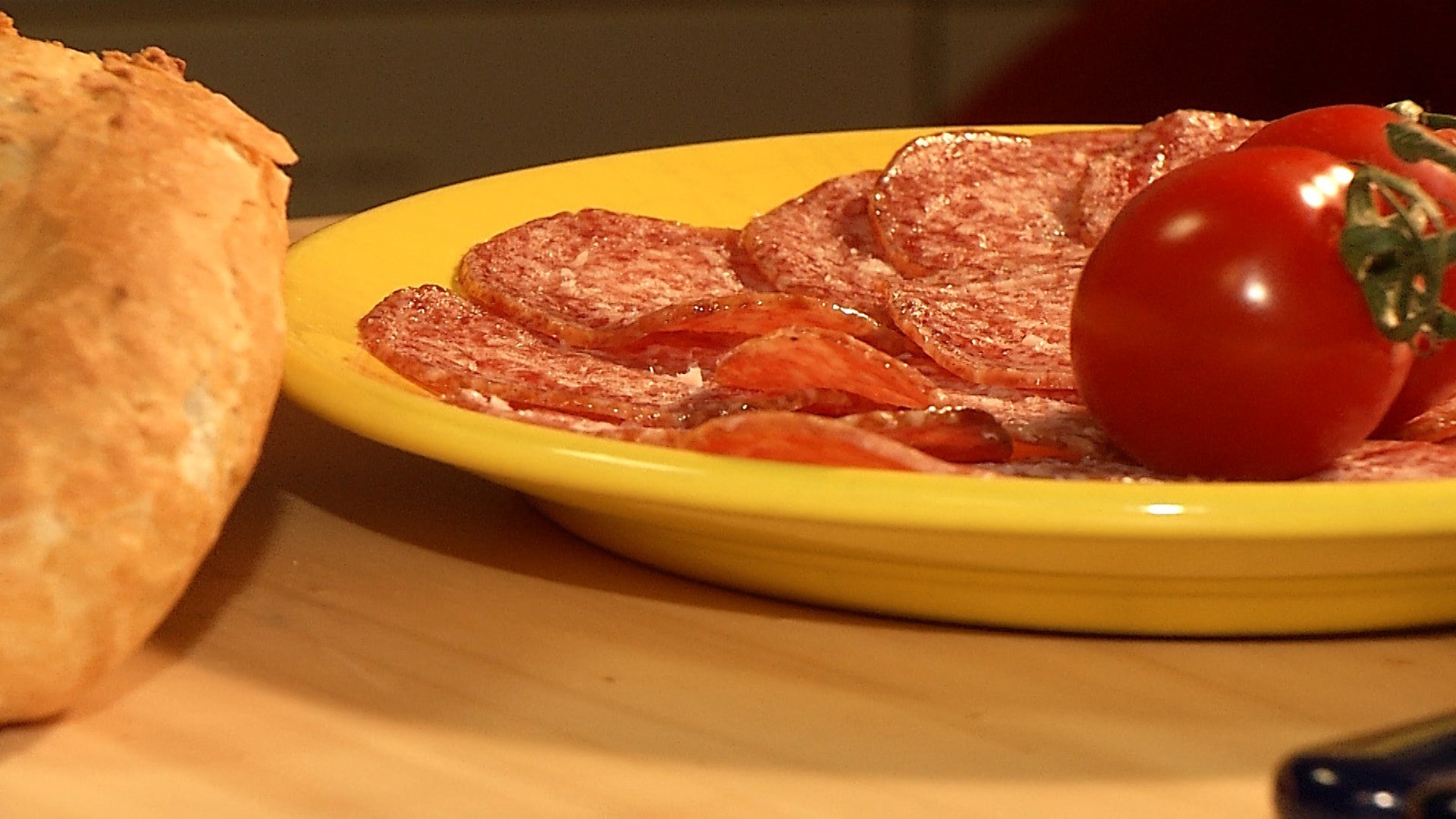 Video

De Andra Mitu.
Published: 01.12.2021, 20:30.

Updated: 01.12.2021, 20:33
In the past it was considered a luxury product. Now, a reason for national pride. Sibiu salami represents us everywhere in Europe. Today we remember the century-old tradition, the unmissable taste of any great holiday, the one that makes us proud to say that it is a product made in our country.
See also
A stone's throw from Peles Castle, in Sinaia, we find the oldest Sibiu salami factory in Romania. The story began in 1910, when an Italian named Felippo Dizzi first produced dried raw salami with a very long maturation period and a guarantee of several months. He called it "winter salami" and everything that came out of the factory gates went abroad. "The name" de Sibiu "appeared because the salami was transported from Sibiu and taken out of the country", tells David Sorin Minea, administrator Salsi Sinaia.
Sibiu salami. The story of a tradition that puts Romania on the culinary map of the world
The 111-year-old story is now being passed on to a 28-year-old man. David recently took over the reins of his father's business. "I've been walking around here with my dad since I was a kid. It's an honor and an element of pride for me to have been trusted. And it's a lot of work to keep the product to the quality we're all used to.", he says David Sorin Minea.
For this, the traditional recipe is followed just as it was a century ago: the product contains 70% sow mousse and 30% hard bacon, all chopped to the size of a pea. Smoking plays a key role. "The smell, the taste of the smoke come, because it is smoked with wood with Romanian essence, beech wood", explains a Salsi Sinaia employee.
Then the magic begins. We are now in one of the 16 warehouses of the factory in Sinaia, where seven tons of Sibiu salami are dry. "Immediately after smoking and steaming, Sibiu salami is brought to warehouses, placed on different layers and the maturation period begins", to miss David Sorin Minea.
After a week, the salami bars are sprinkled with a noble mold. Then they are left to rest for a month and a half. "The mold, together with the strong essence smoke, give the aroma and taste of Sibiu salami as before", he explains Alexandra Sîncu, production manager Salsi Sinaia. "After 45 days, all the mold that has grown on top must be brushed and left in a single layer. After that, it must stay until it reaches its minimum 70 days.", keep going David Sorin Minea.
For 5 years, Sibiu salami has been produced with a protected geographical indication
At the end, the ultimate test follows: "We have to cut a piece of it to taste. The taste is sweet, good. Slightly salty. Nothing sour in it. That's right!" So it goes directly to the labeling and packaging room, and from there to customers from all over Romania and Europe. It is the taste that represents us on the whole continent. For five years, Sibiu salami has been produced with a protected geographical indication, ie it cannot be reproduced anywhere outside the five authorized factories in our country. "We can produce something that can be recognized in the rest of the world as made by us, in our country. As famous as French champagne or Italian sausages with geographical protection.", he says David Sorin Minea.
The Sinaia factory employs 70 people, most with decades of experience. But there are also young employees. Alexandra has been part of the team for only two and a half years: "I had colleagues who left, who earn much better, but I prefer the harder way".
Orders flow all the time, but the busiest time is the winter holidays. When Romanians return, more than ever, to the taste of yesteryear.
You can also watch Observator news on Google News!