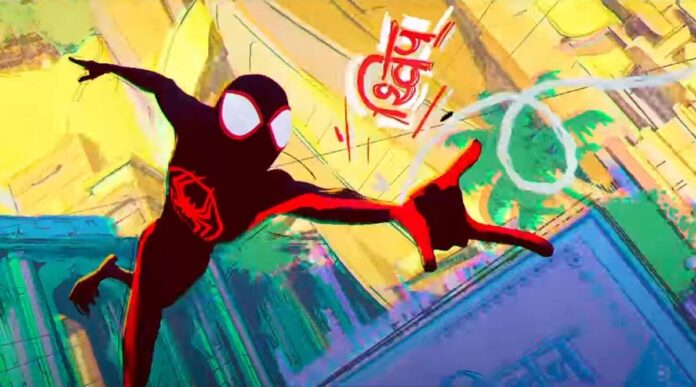 There is understandable expectation and anticipation for the arrival of the room Spider-Man: Across the Spider-versesince the first film, A New Universefrom 2018, stunned everyone and allowed SONY to win numerous awards and recognitions and above all a Oscar Prize. More importantly, the film proved in concept and execution to be an important step for multiversal storytelling and animation technique. It is therefore understandable that the sequel is a highly anticipated product.
Sadly, a new rumor suggests the sequel faced some notable issues in the making. This news comes from The Town with Matthew Belloni (via Toonado.com), and the former Hollywood Reporter reporter highlights a family issue.
"Well, it cost a lot more than the first one (Into the Spider-Verse) because they had a lot of problems with that, they scrapped a lot of stuff and went back – it's Lord & Miller and, they, in a In a certain sense, they write while producing…"
The unique approach of Phil Lord and Chris Miller director caused problems on the set of Solo: A Star Wars Storyprompting Lucasfilm to replace the duo with Ron Howard halfway through production. Although they are not at the helm of Spider-Man: Across the Spider-Verse, are heavily involved in the creative process; however, we're not too concerned. The film has been delayed, so Sony Pictures and the creative team are likely to have enough time to address any lingering issues with Miles Morales' return to the big screen.
Sony Pictures Animation hired Joaquim Dos Santos (Voltron: Legendary Defender, Legend of Korra), the Oscar nominee Kemp Powers (Soul) And Justin K. Thompson (Raining meat balls) to direct the film, using a script written by Phil Lord And Chris Miller (who also return as producers alongside Amy Pascal, Avi Arad and Christina Steinberg) in collaboration with David Callaham (Shang-Chi and the Legend of the Ten Rings, Wonder Woman 1984).
It hasn't been confirmed yet, but be it Shameik Moore that the Oscar nominee Hailee Steinfeld should return to voice Miles Morales and Gwen Stacy respectively. Most of the actors who lent their voices in the first film should also return in the sequel, including Jake Johnson, Brian Tyree Henry, Lily Tomlin, Luna Lauren Velez, Zoë Kravitz, John Mulaney, Oscar Isaac And Kimiko Glenn. The voice of the villain will be, in the original, dubbed by Jason Schwartzman.