Showbiz
Still on tour: Nicki Nicole left Rosario with a recognition under her arm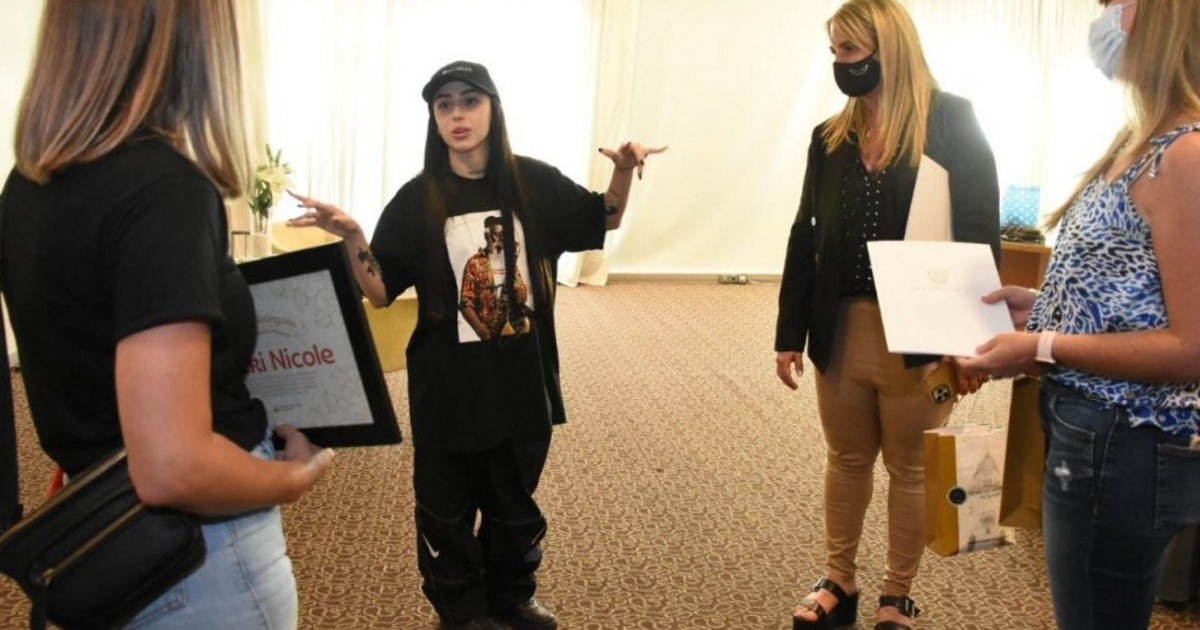 Nicki Nicole ended the last of the three shows she gave in the city on Tuesday and that they began their national and international tour. Before leaving, councilors awarded him the distinction awarded by the deliberative body last year.
This Tuesday, before his last show at the Broadway theater, hethe President of the Council, María Eugenia Schmuck, together with the author of the initiative for which Nicki Nicole was declared Distinguished Artist, the mayor Caren Tepp and the councilor Mónica Ferrero, they stopped by the hotel where he was staying, President, and they asked him delivery of the copy of the corresponding decree, the diploma and the memorial plaque.
The distinction to Nicki Nicole was voted on June 18, 2020 and since then Nicole Denise Cucco, Nicki Nicole, has been Distinguished Artinstas because "she has become the most popular and convoking local artist in the trap genre, becoming a reference for millions of young people who enjoy her music, spreading and positioning the Rosario's cultural production on the international scene ".
Together with Tepp, the project was signed by his peers on the bench, María Luz Ferradas, Jesica Pellegrini and Pedro Salinas, Mónica Ferrero, Verónica Irizar and Lorena Carbajal, from the Socialist bloc; Susana Rueda, from Rosario Progresista; Fabrizio Fiatti, from Creo; Lisandro Zeno and Aldo Pedro Poy, from the Progressive Democratic Party, and the head of the body, Schmuck.