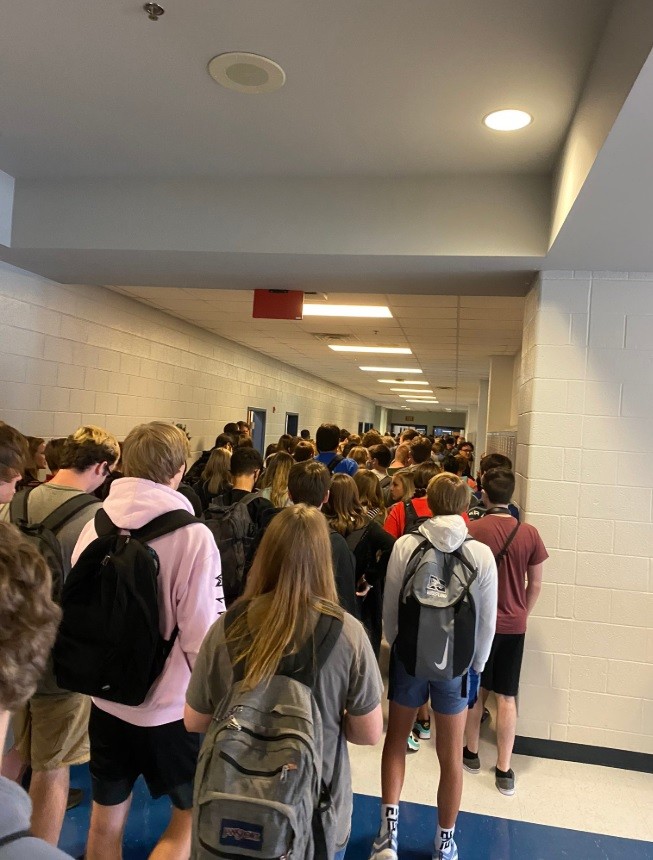 A photo taken by a student from Georgia, USA, shows the situation of a school on the first day of the school year. And the situation is not pleasant. The photo shows crowded corridors and students unconcerned about using the coronavirus protection mask. The photo went viral on Twitter, with over a million shares.
According to the New York Post's publication, the school is close to one where Covid-19 cases have been identified in students and staff. 
Apparently, the school administrators did not like having the place exposed to social networks and would have provided a series of suspensions for students who shared the photo.
A student at North Paulding School, Hannah Watters, 15, tweeted a video on August 4, showing the situation. The images show a crowded corridor, again, with few masks and no attention to social distance.
"Day two at North Paulding High School. It's bad. on twitter. This is not a joke. There are many lives, children to be more precise ", he wrote.
This is what it looks like even with split dismissal. pic.twitter.com/erCA2lhOUb

— hannah (@ihateiceman) August 4, 2020