commemorate world hepatitis daymake different Health promotion day, testing and vaccination against hepatitis B.operation is in Los Andes Club by Ciudad Capital, located in Camm N°7 and Sala San Javier in Ciudad de la Banda and CIC in Termas de Río Hondo.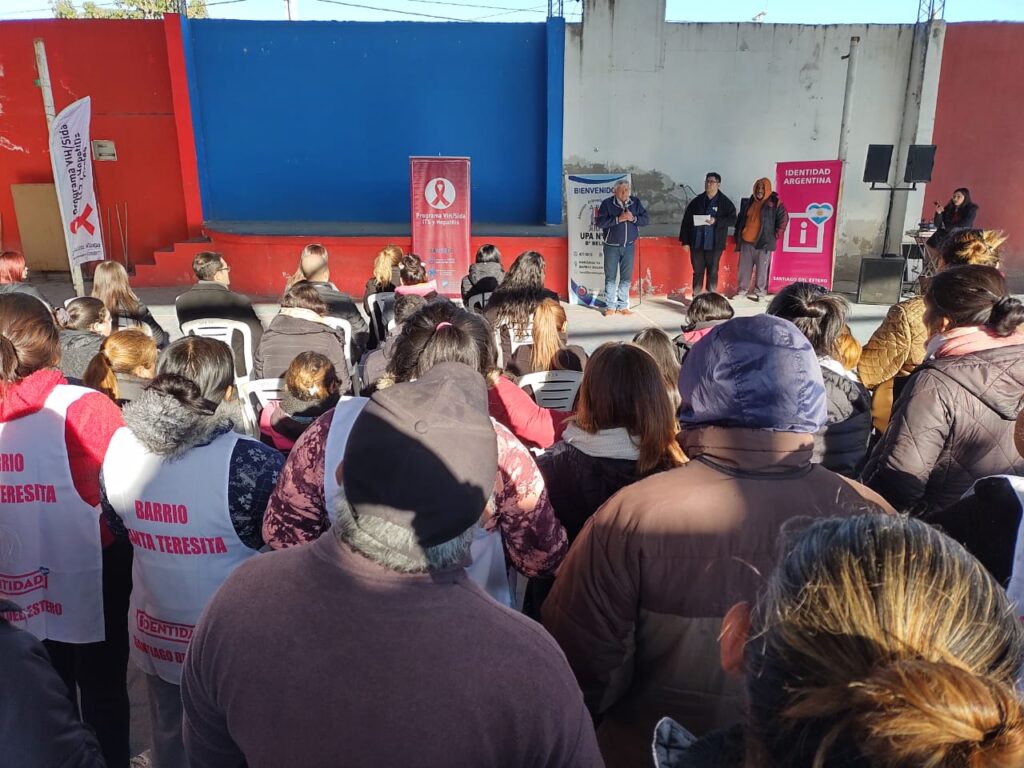 Opening Ceremony Vice Minister of Health Cesar Monti; Director of PHC Martha Tarchini; Director of Community Health and Human Development, Gonzalo Teran; Director of Central Laboratory Daniel Dominguez; Pharmacy Director Valentina Briz; Lucia Abdulajadprovincial plans for HIV/AIDS, sexually transmitted diseases and viral hepatitis; Vittorio Ramosresponsible for the operational management of the above-mentioned programs; the youth and youth area designations Antonella Fariasand members Argentine Identity Association, di.va.s and attta.
The day aims to raise awareness about the population timely diagnosisdue to many times hepatitis They produce no symptoms, and the disease goes undetected. If they do not receive treatment, hepatitis may cause damage Liver, inclusive death.
During the opening period, undersecretary monty Emphasize the importance of the community being informed about viral hepatitis. "I celebrate these calls to educate communities about their healthcare and prevent disease. This time we will have testing for early diagnosis, vaccinations against Hepatitis A and B, and counseling on different treatments to cure Hepatitis C ".
Next, PhD.Lucia Abduljad emphasized Hepatitis B and C: "There are different types of hepatitis, A, B, C, D, and E, but currently B and C are more important because they can lead to chronic hepatitis. When a person has chronic hepatitis, They have a high rate of developing cirrhosis and are at risk of developing liver cancer. Therefore, it is very important to prevent and treat these two viral infections." concluded.
same, PhD.Tarquini Refers to the work performed by workers primary health care in disease promotion and prevention. "Through APS, we provide our people with a better quality of life, we always keep our doors open, we go to the community, we go to the family, and we work with civic associations to prevent and promote health. In this way, We understand people's needs and concerns so we can provide them with answers from within the health system."