Sylvester Stallone revealed this week that he has started writing a new chapter in the famous saga of boxer Rocky Balboa that began in 1976. This time it will be a series.
"I started my day writing a sequel to Rocky's story. For streaming. Ideally, several seasons with ten episodes to get to the essence of the characters of their youth," the actor said on Instagram, posting a photo with what what worked.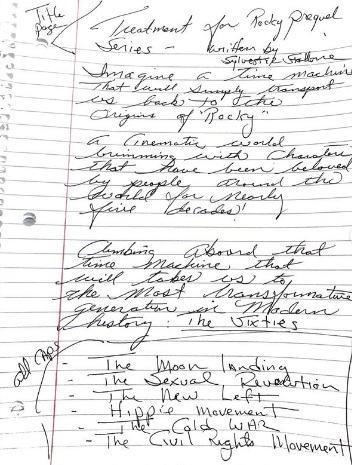 "Imagine a time machine that will transport you to Rocky's youth. A cinematic world with characters loved by the public for decades," the actor said in the text.
The Rocky franchise is set to return to the big screen: a third part of "Creed," starring Michael B. Jordan, will be directed by the actor.
In 2019, Stallone announced that he will direct the second part of the saga. In this new episode, Rocky befriends a young boxer on the street who lives illegally in the United States.