From Rocky's boxing gloves to Rambo's bandana, objects from the career of action movie star Sylvester Stallone will be put up for auction in December, and according to experts, the total amount that could be obtained from the sale is 1.5 millions of dollars, Reuters reports.
Nearly 500 items from Sylvester Stallone's personal collection will be sold at auction, including costumes, props, scripts, notebooks and more. The objects were used in some of the most representative films of the famous actor, from the "Rocky" and "Rambo" series, to blockbusters such as "Cliffhanger", "The Expendables" or "Demolition Man", according to an announcement by the auction organizers. , Julien's Auctions.
The boxing gloves used in the production of "Rocky III" have an estimated value between 10,000 and 20,000 dollars, and a series of handwritten notes by Stallone on the first four films of the "Rocky" series have an estimated value between 40,000 and 60,000 dollars, writes Agerpres.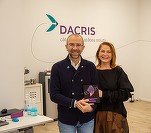 READ ALSO Companies of the future in Romania. Dacris, a signatory member of the United Nations Global Compact
Rambo fans will enjoy the knife collection from the first three films of the series, at prices estimated at between $ 10,000 and $ 20,000 each, as well as the bandana worn by Stallone on "Rambo: First Blood Part II" (estimated price between $ 8,000 and $ 10,000).
"He's a sports guy, this is representative of him, sport and sustained effort, and people can identify with these things," said Martin Nolan, executive director of Julien's Auctions. "And for this reason these objects are very coveted by collectors, especially since so far there have been very few opportunities to get something out of his life and career."
Born in New York in 1946, Stallone became famous for his 1976 Oscar-winning production of "Rocky," and soon became one of Hollywood's most important action actors.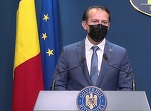 READ ALSO LAST HOUR The government has discussed capping the gas price. Iohannis meets with the CEO of the parent company of OMV Petrom
Asked why the 75-year-old actor wants to sell these items, Nolan replied that Stallone is preparing to move, sell his house and it's the perfect time to sell some of the items he has accumulated. over the years. "We expect this auction to be viewed with great interest, because there is a significant demand for such items that come directly from Sylverster Stallone," said the representative of the auction house.
Among the items that will be put up for auction are movie posters, a mouth prosthesis worn in "Rocky" and a costume created by Gianni Versace for "Judge Dredd". The auction will be held on December 5 by Julien's Auctions in Beverly Hills.