Sports
Taffarel confirmed the team and said the city has to calm down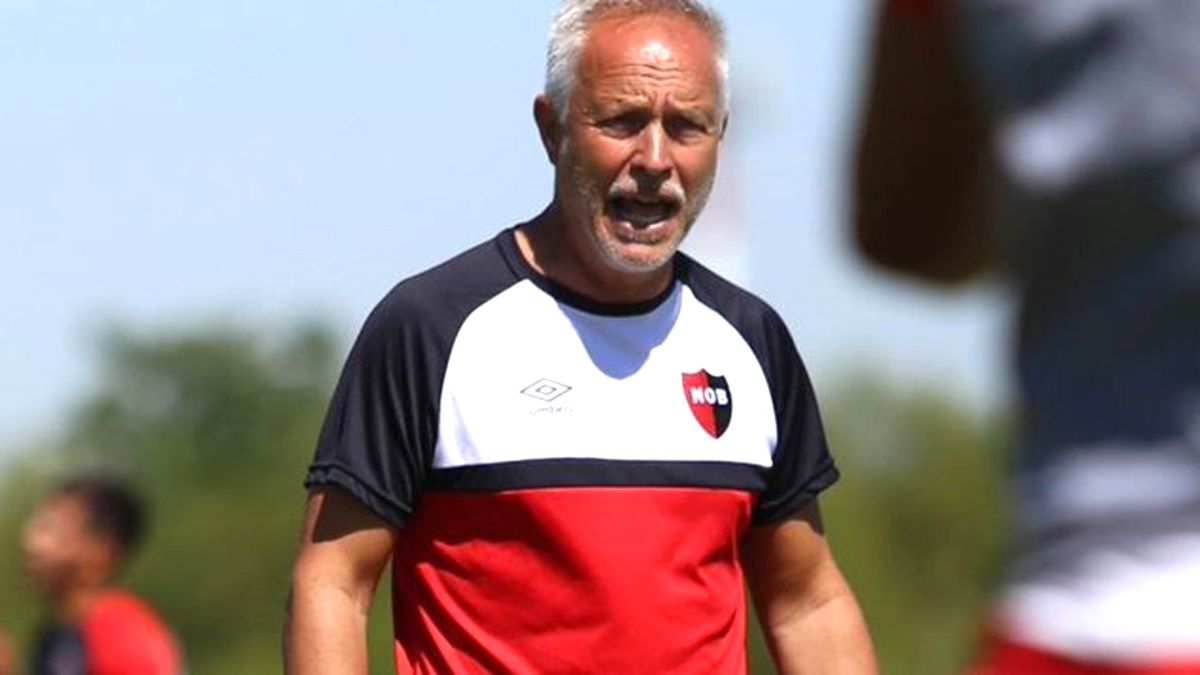 The DT of Newell's, Adrián Blas Taffarel, spoke this Friday at noon at a press conference about the complex week that Rosario football is going through in terms of acts of violence and also addressed what will be Sunday's match against Arsenal in Sarandí, where Newell's will go for the third consecutive victory, after defeating Independiente and Unión. Regarding the team He announced that the replacement for the injured Cristian Lema will be the youth Diego Calcaterra and that on offense Juan Garro will take over from Román Bravo.
"We are all concerned those of us in football, both at Newell's and Central, surely. This bothers and affects. Me I think it's not football itself. Escape to our thing. He is vandalism, he is not football. Us we preach something else, be fans and cheer for the team, fight for the team, do things for your club and the vast majority think this way. This is vandalism, it doesn't have to happen. The city has to calm down somehow"Said Taffarel about the escalation of violence in recent days.
The leper DT also confirmed that "Cristian Lema is injured and Diego Calcaterra will enter his place". And he assured that "Garro will be number nine and Bravo will go to the bank". As for Nicolás Castro, who played in reserve, he said that "we wait until tomorrow because he has a blow, which is not serious, but it prevented him from training normally." And he trusted that "the youthful Nazareno Funez can go to the relay bench."
About Sunday's rival, Taffarel indicated that "Arsenal is supposedly not well, in the last games we were able to improve our team, but I understand that it will be a stuck match, we will go in search of victory, which is what we need and take advantage of the opportunities. that we have. We got to the game well and with a long training week that helped us to improve. It is a court of reduced dimensions, I imagine a locked match and the one who makes the least mistakes will prevail ".
>> Read more: One less rival for Taffarel in the choice of Newell's coach
As to Franco Escobar, who recovers from a long stand due to a fractured toe, the DT indicated that "will go to the substitute bankHe is a player that I really like his temperament and his desire, which makes up for the downtime and is therefore one of the concentrates. I can use him as a defender and a leading marker. I really appreciate the love he has for the shirt and his companionship ".
Taffarel referred to Cacciabue's good moment and said: "it went from lowest to highest, I watched him play in previous years and he was at a barbaric level. Today he is growing and is giving us balance, he does very well as a central midfielder".
He also stated that "chen there is a positive streak, the ideal is to continue playing, but the tournament was stopped by the elections. We still got wellWe had time to improve and raise the physical part, because I like that the team is more active, that it can run more and is more liberated. We are going to arrive at Arsenal in one of the best moments. "
Finally, the rojinegro DT pondered that "the moments of downturn that the team had on a lot of dates were exceeded by the group that there is, by the characteristics of the players I have and by the manliness they have in the games."
The leprous formation to visit Arsenal on Sunday is: Macagno; Jacob, Calcaterra, Canale and Bíttolo; Comba, Cacciabue, Pablo Pérez and Francisco González, Scocco and Garro.