Entertainment
The 8 best Christmas movies you can watch on HBO Max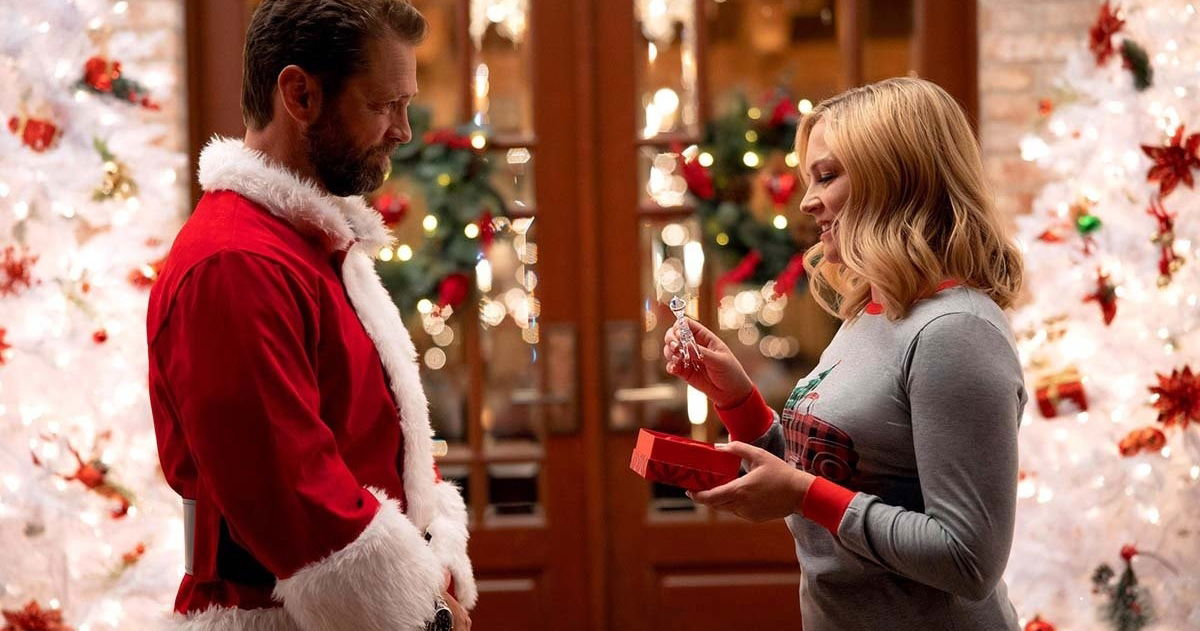 8 Christmas movies that you can see right now with your family on HBO Max to have a good time.
Since hitting the market, HBO Max has positioned itself well enough to compete with streaming platforms like Netflix and Amazon Prime Video. Without a doubt, we are talking about a service that is ideal to keep you entertained during these holidays. So in this opportunity, we will tell you what they are The 8 best Christmas movies you can see on HBO Max.
HBO vs HBO Max: what you win and how the catalog changes
Were you looking for a beautiful Christmas story to enjoy with your family? Well then you've come to the right place. And if you don't have HBO Max, better check this list with the best Christmas movies you can watch on Netflix.
8 good Christmas movies available on HBO Max
Below you are about to see one compilation of the best HBO Max Christmas movies. It is up to you to choose one that catches your attention to have a good time. There is something for everyone!
Christmas in 8 Bits
A crazy christmas
A babysitter for Christmas
Dear christmas
Christmas forever and ever
The Christmas of the rebellious mothers
Looking for santa
Santa's brother
Christmas in 8 Bits
This movie places you in the 80s, specifically when the Nintendo console came to the lives of thousands of children but only a lucky few could get them. Young people no longer want the typical traditional Christmas games, but their true dream is to have a Nintendo at all costs. This Christmas young Jake, together with his friends, will plan a strategy that allows them to be one of the lucky few to play the famous console. An ideal Christmas movie for video game lovers!
Year: 2021
Approximate duration: 92 minutes
A crazy christmas
A crazy Christmas is one of the funniest and most refreshing titles that appear on the list. This film tells the story of a baker named Katie Holiday who, losing her Christmas spirit, is surprised by a handsome soldier with a magical secret to cheer her up. As you must be imagining, it is a perfect alternative for lovers of romantic comedies.
Year: 2018
Approximate duration: 85 minutes
A babysitter for Christmas
Ally, a young woman with a compromising career, sadly sees her future go awry after finding herself unemployed. However, one day he finds a job offer with the possibility of working for the successful businesswoman Samantha Ryan. After the interview, Ally is hired to work with her, and right there she realizes that will become the babysitter for Ryan's children.
Year: 2018
Approximate duration: 85 minutes
Dear christmas
Dear Christmas follows the story of Natalie Morgan, the host of a podcast in which talk about romantic Christmas stories without ever having experienced one. But as he prepares for the promotional tour of his new book and his return home, not only will he witness his parents' golden anniversary, but he will also have the opportunity to say 'yes' to his own love story with his firefighter. native city.
Year 2010
Approximate duration: 87 minutes
Christmas forever and ever
Lucy is a successful marketing executive who returns to her Vermont hometown of Stowe after inheriting her grandfather's Christmas store to sell. When she arrives in her town, she begins to see what is special about her grandfather's shop thanks to the owner of a local restaurant already the Christmas magic of a mysterious northern woman. Did you want a nice story to watch as a family? Well then this could be the most suitable alternative for you.
Year: 2019
Approximate duration: 87 minutes
The Christmas of the rebellious mothers
The three inseparable friends Amy, Carla and Kiki are three mothers who meet suffering to make their families have a perfect Christmas. Because of this, the three of them decide to turn things around and put a fun twist on their current situation.
Nevertheless, things do not turn out as they expected when the mothers of each of them appear at home with the sole objective of ruining the plants. Now, the three friends will have to figure out how to stay calm and survive the customs that these ladies want to bring into their lives. A comedy movie that shows the Christmas spirit in the funniest way possible.
Year: 2017
Approximate duration: 104 minutes
Looking for santa
Holly returns home for Christmas just like every year, but is surprised to learn that your family's department store is on the verge of foreclosure. So to keep the business going, she joins in as Santa's helper and meets the handsome Nick, who has been hired to play Santa Claus this year. Everything is flowing perfectly well until, out of nowhere, Nick disappears. As Christmas approaches, Holly rushes to find Nick with only one clue: his black boot.
Year: 2018
Approximate duration: 86 minutes
Santa's brother
On the eve of Christmas, at the North Pole the machines work with the maximum possible effort to make a beautiful Christmas. All the employees rush to have the deliveries on time and Santa prepares to visit the homes of the children who have behaved well throughout the year. However, things will not be the same because Santa's resentful and unsuccessful brother, Fred, has returned to the North Pole, considered as the black sheep of the family. Do you think it influences the Christmas season?
Year: 2018
Approximate duration: 86 minutes
How to install HBO Max on any Amazon Fire TV
Related topics: Hbo
Subscribe to Disney + for only € 8.99! to subscribe