Showbiz
The 8th edition of the Salta Jazz Festival begins to be experienced in the city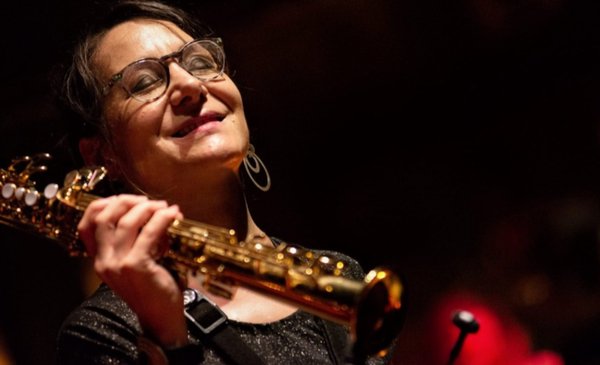 The 8th edition of Salta Jazz begins, a festival that invites music lovers every year to share rhythms, times and flavors. This edition will feature renowned local artists and the participation of four Argentine jazz leaders who met in the URMG quartet, a name formed with the initials of the surnames of Juan Cruz de Urquiza on trumpet, Guillermo Romero on piano, Javier Malosetti on bass. and Oscar Giunta on drums.
The artistic developers of the festival are Martín Misa, Lucas Urtasun and Martín Gorostiague and have the production of Sebastián Magnasco, in conjunction with the Municipality of the City of Salta, with the support of the Ministry of Tourism and Sports of the Province, Café del Tiempo , La Creciente, Paseo de los Poetas and Paseo Balcarce.
The musicians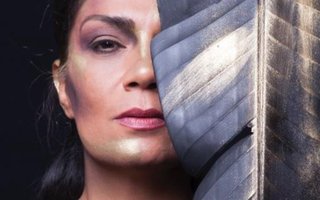 Mariana baraj
The Festival begins tonight with the proposal "Jazz & Vino", at the Café del Tiempo. Tomorrow, the 25 de Mayo Band will perform at the IV Siglos square.
Quattro Jazz performs on Friday; They are Adrián Ruiz Díaz on flugelhorn and trumpet, Fernando Mendieta on guitar, David Cruz on electric bass and Kevin Browne on percussion and they play. And Jazz Club Jujuy also takes the stage – Máximo Sánchez de Bustamante (guitar), Luis Bernal (bass), Sebastián López Guerrero (drums) and Alomias Lizárraga (sax).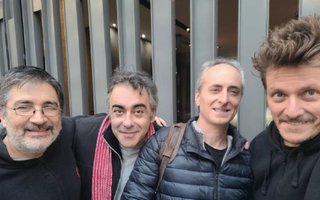 River People will perform on Saturday -band made up of Chinato Torres on drums, Ariel García on piano, Duende Flores on bass and Fernando Nocetti on guitar-, Cheka & The Walkings -Patricia Pacheco on voice, Leo Goldstein on piano, Matías Saluzzi on double bass, Martín Misa on drums and Juan Pablo Mayor on trumpet-, The Fairlanes bring a blues proposal with Fabián Amerisse on guitar, Pelado Vega on electric bass, Diego Vilte on drums. That night Yamile Burich & Amigos takes the stage.
Yamile studied saxophone at the Escuela Superior de Música de Salta. He lived in Buenos Aires, until his departure to Cuba, where he attends the Higher Institute of Art and integrates salsa and Latin jazz groups. Then he enters Goldmiths College, London, to study Jazz. He returned to Argentina in 2007, and formed the Yamile Burich Quartet and recorded "She's the Boss" (2009) and "Black Jack" (2014). In 2014 he formed the Yamile Burich & Jazz Ladies Quintet, and published "Now!" (2015), "Random" (2016), and in 2019 he publishes the albums "Live At Theloniuos Club" and "Alegría", together with the Quintet. This year he publishes "Bardo".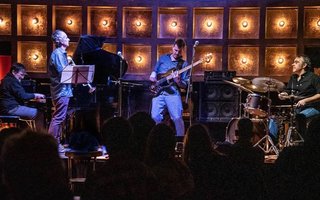 Guillermo Romero, Juan Cruz de Urquiza, Javier Malosetti and Oscar Giunta are URMG.
On Sunday the festival continues with Mariana Baraj, singer, percussionist, charanguist, producer and composer. Her career has taken her to Germany, France, Spain, Japan, Korea, the United States, Palestine, Israel, Brazil, Colombia, Chile, Uruguay, Mexico, Paraguay, Senegal and all of Argentina.
Taimof Roots closes the festival after URMG. Sebastián Soraire on bass, Ushen Canai Estrella, guitar and voice, Leonel Goldstein, piano and voice, Miguel "Mickey" Yulan, percussion, Inti Huancar, drums, Juan Pablo Mayor, trumpet, César Vilte, trombone, Franco Abán, trumpet and Aerophones Andinos, Esteban Leo Montero, saxophone, bring a proposal of ska and reggae.
The proposal
Martín Gorostiague has hosted the radio program "La cocina del jazz" for decades and was one of the initiators of this movement that has now been running for 8 editions. In contact with The TribuneHe shared: "Given the fact that we were locked up for almost two years and people are eager to listen to music; We decided not to be pure jazz. "
"We want people to come and have fun, so we have Yamile Burich and also the Fairlane, who is blues … There is Taimof Roots after the Buenos Aires quartet (URMG), which is very jazzy. The festival closes with a ska band, reggae band, with jazz instrumentation ", added Martín.
"Normally, if there is time and there is desire, the bands cross over and there is a jam session. In this case, it is armed with a lot of boys from here, from Salta, and Juan Pablo Mayor leads it a bit ", he closed on this proposal that will also be experienced these days in the city.
Tonight, at 20, the proposal is "Jazz & Vino", at the Café del Tiempo.
ThursdayAt 7:00 p.m., the May 25 Band appears in the IV Siglos square. On Friday, it will also do it at 19, in the Plaza 9 de Julio.
FridayAt 9 pm, Quattro Jazz performs at La Creciente, Esteco 275, on Paseo de los Poetas.
At 11pm, at Café del Tiempo, Balcarce 901, Jazz Club Jujuy takes the stage.
SaturdayRiver People, Cheka & The Walkings, Los Fairlane perform on the Paseo de los Poetas (Alvarado and Esteco) from 7.30pm. And that same night Yamile Burich & Amigos take the stage.
On Sunday the festival continues from 7pm in Balcarce and Necochea with the creativity of Mariana Baraj, and then a Jam Session (a meeting of musicians who improvise freely), to then give way to URMG (Urquiza, Romero, Malosetti and Giunta) and at the end there will be the Taimof Roots party.