News
'The Bench' is not his first book, discover all about his literary debut
This Month of June is being very intense for the Duchess of Sussex as she has become a mom for the second time with the birth of little Lilibet Diana and has also published a book called The Bench. However, this tale in which he narrates the paternal-filial bond from the eyes of a mother does not represent the debut in literature of Prince Harry's wife as we thought. Her first steps in this industry were taken decades ago, during adolescence, when she was still an anonymous student who did not imagine that she would succeed as an actress and then start a family next to Queen Elizabeth II.. It has been Carla Hayden, the fourteenth librarian of the Congress of the United States, who has been in charge of telling this unknown facet of Meghan and showing some touch of the book she wrote at the age of fifteen.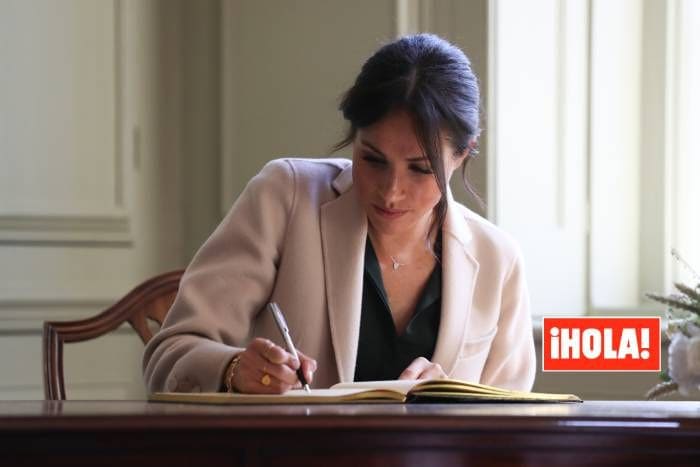 VIEW GALLERY


–Prince Harry is now in London to attend the tribute to his mother
-Tribute to Diana of Wales reopens conspiracy theories
"Did you know that Meghan Markle, Duchess of Sussex, wrote a book in eighth grade titled A face without freckles… it's a starless night. It exalts the wonder of freckles with drawings and verses. Meghan filed it in 1996 with the U.S. Copyright Registry," says Carla Hayden along with three images from this publication including the cover, a description of the author and a snippet of the content. Thus, we see a drawing of a girl accompanied by the following text in which she claims these skin spots that are one of her hallmarks: "Some people think freckles are strange, while I disagree, because if I didn't have my freckles, then it wouldn't really be me."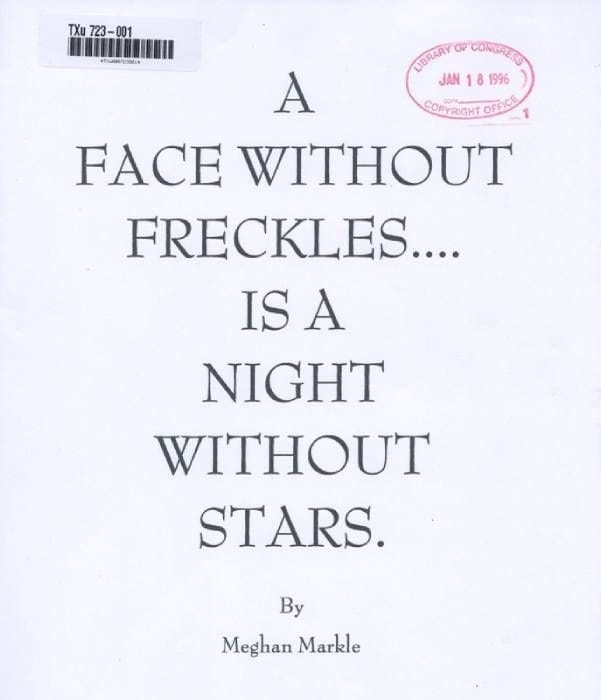 VIEW GALLERY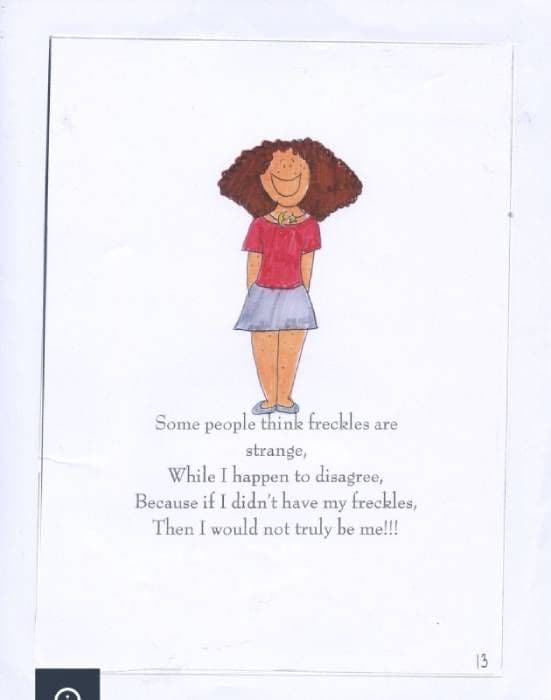 VIEW GALLERY



As in any book, it also includes a biography of the writer along with an image of the duchess of Sussex very smiling belonging to that academic stage. "Meghan Markle currently attends Immaculate Heart High School in Los Angeles, California, and enjoys watching tv, spending time with her friends and participating in musical comedies," begins this writing in which it is clear that at that stage she was already attracted to the world of acting. He also says that he wrote the book in eighth as part of a school project and that his desire is to continue writing during the school stage. In addition, as a dedication, she thanks her parents for devoting "their time and effort to supporting her."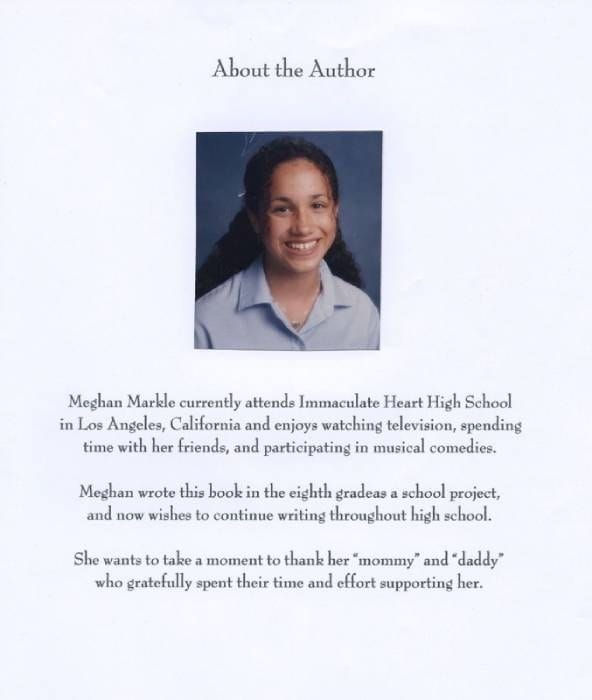 VIEW GALLERY



His other narrative projects
It seems that this first contact with writing made Meghan want to delve deeper into that terrain. In fact before his relationship with the youngest son of the heir to the British throne became public he had a blog called The Tig, name that has its origin in the wine Tignanello, his favorite. In the different posts he gave advice, talked about his favorite restaurants, travel, fashion, beauty, politics or inspiring women. This space closed it but has continued to be interested in literature as evidenced by his latest project: the launch of The Bench. This story, which he defines as a love story, narrates the dynamics of the day to day of his family although it has also been based on other testimonies. It also includes illustrations by Christian Robinson in which Prince Harry, little Archie and also she and Lili Diana are reflected.
Meghan Markle launches her first book with a nod to her daughter Lili, the characters are going to sound like a lot to you!