Business
The "blue" dollar closed the week unchanged at 201 pesos – News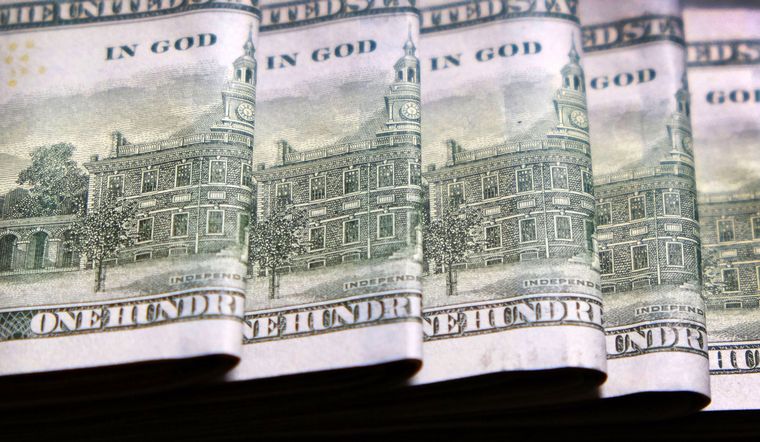 The "blue" dollar closed this Friday unchanged at $ 201 per unit, with which in the last five days it increased one peso (0.50%).
Meanwhile, the price of official dollar it ended at $ 105.96 on average, with which throughout the current week it accumulated an increase of 14 cents, equivalent to a rise of 0.13% compared to last Friday.
/ Embedded Code Home /
/ End Embed Code /
In the stock market, the dollar counted with liquidation (CCL) advanced 0.4%, to $ 213.61, while the MEP it yielded 0.5%, to $ 203.42, in the final section of the wheel.
In the wholesale segment, the price of the US currency marked a rise of five cents compared to its last close, at $ 100.46, while in the week it advanced 24 cents (0.24%).
Thus, the dollar with the 30% surcharge (contemplated in the Country tax), registered an average of $ 137.75 per unit; and with the advance payment of the Income Tax of 35% on the purchase of foreign currency, the average value was $ 174.83.
Market sources estimated that the monetary authority ended the day with a negative balance of around US $ 60 million.
Gustavo Quintana, PR Corredores de Cambio analyst, explained that official sales for the week totaled about US $ 115 million, and the negative accumulated for the month "now stands at about US $ 760 million."
The volume traded in the cash segment was US $ 681 million, in the futures sector of the Electronic Open Market (MAE) there were transactions for 132 million dollars and in the Rofex futures market US $ 282 million were traded. .