Business
The blue dollar set a new record and closed at 207 pesos – News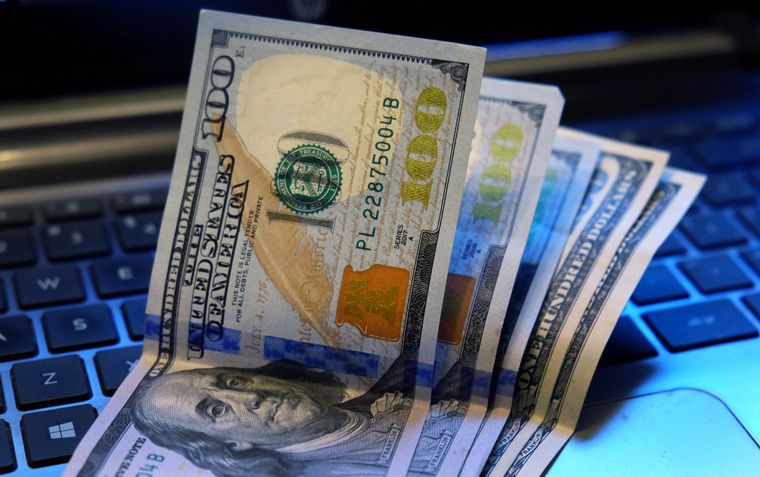 The blue dollar continued its climb this Thursday, to 207 pesos, amid growing exchange rate pressure as Sunday's elections approach, which forced the government to come out to deny the possibility of a strong devaluation again.
Meanwhile, the country risk reached 1,753 points, its highest level since the renegotiation of the debt with private creditors, with an increase of almost 28% in the year.
/ Home Embed Code /
/ End Embed Code // Begin Embed Code /
The currency in the marginal market started the wheel with a jump of two pesos, which meant a new historical record.
Since last September, the blue rose 22 pesos (12%). In 2021, the currency traded on the black market accumulated an increase of 24.4%.
Even so, analysts clarify that the marginal dollar still has ground to cover.
It is that, calculated in real terms, and taking inflation into account, the $ 195 to which it was listed in October 2020, would currently be equivalent to about 300 pesos.
/ Home Embed Code /
/ End Embed Code /
Meanwhile, the wholesale dollar rose to $ 100.18, so the exchange gap reaches 106.5%, the highest in almost a year, since November 13, 2020.
The Central Bank continues to sell foreign currency at a very high rate, which generates increasing concern about the reserve support that the monetary authority has.
Analysts maintain that tension continues to rise on the exchange front with the aim of obtaining coverage against a possible sudden depreciation of the peso.
They indicate as responsible the excess of pesos derived from the monetary issue.
Operators warned about the negative balances that the BCRA is having when intervening in the market.
They also warned about the lack of a financing scenario for Argentina with a view to the start of 2022, when it will have to face high-caliber maturities with the IMF and the Paris Club.
They also warned about the lack of consensus in the political class to advance towards a comprehensive economic plan.
In this sense, an increase in the level of exposure of the financial system to the public sector is frowned upon by investors and financial agents.
The presidential spokeswoman, Gabriela Cerruti, confirmed that "no devaluation is foreseen" after the legislative elections on Sunday.
"The world does not begin or end after the election. On Monday it is governed as every day. We hope that this will continue to be a normal country after having undergone a transparent electoral act, as is the tradition in the country," he said.
The Minister of Economy, Martín Guzmán, assures that a pronounced depreciation of the peso is not expected, which was transmitted by President Alberto Fernández in a meeting with top-level businessmen held in the last hours.