Sports
The Central hospitalized fan spoke after shouting Marco Ruben's goals: "Something broke in my chest"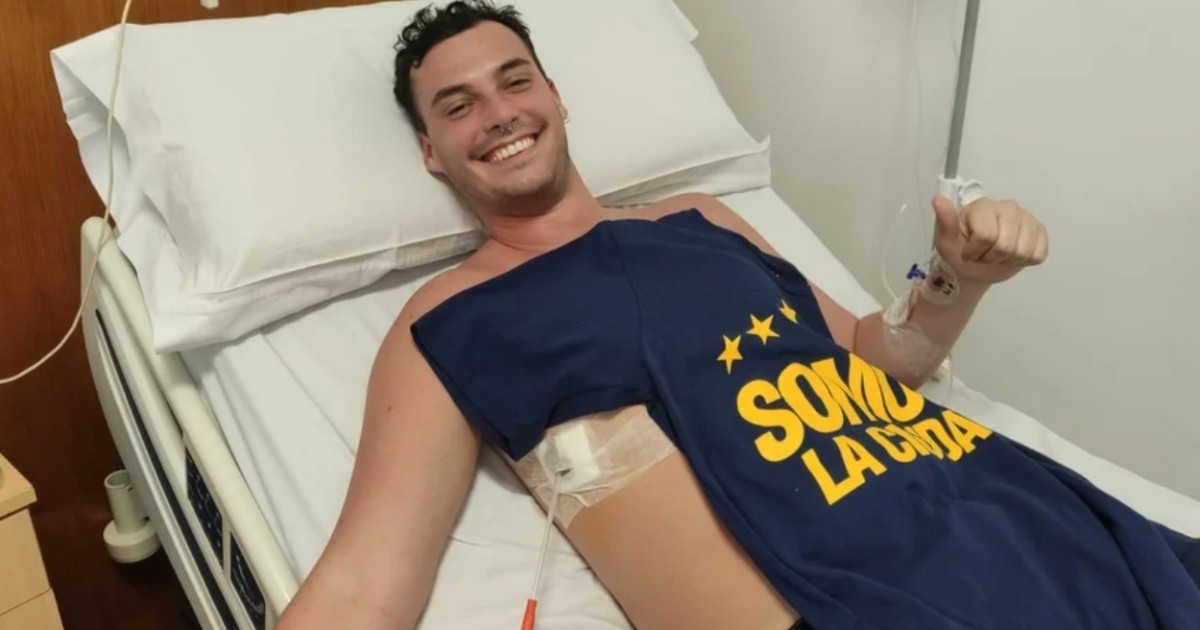 The last Sunday Marco Ruben became the historical top scorer for Rosario Central. Giovanni Robles, is the Central fan who was hospitalized since that night, after the end of the Rosario club's match against the champion River Plate.
"I don't know what happened to me. I have a pneumothorax. In a play in our field I yelled a 'good' outrageous and there I felt something like something broke. I was speechless and couldn't speak"said the 27-year-old in Daily by Radio 2 who was in the Cordiviola Alta del Gigante.
The young Central fan also said that he stayed until the end of the game and that he walked off the field. "My back hurt a lot. There they took me to the guard and I was hospitalized. They made me plaques, I told him it was for yelling on the court and the doctors ironically told me that 'I had one lung less.'
"Nobody can believe it, but now it's time to shout the 100th goal," Giovanni concluded with a laugh.
A pneumothorax It can be caused by a contusion or penetrating injury to the chest, by certain medical procedures, or damage from an underlying lung disease. Or, it can happen for no obvious reason. Symptoms generally include sudden chest pain and shortness of breath. Sometimes a collapsed lung can be a life-threatening event.
In general, pneumothorax treatment involves inserting a needle or chest tube between the ribs to remove excess air. However, a small pneumothorax can heal on its own.