Entertainment
The crazy connection between Iron Man and Electro revealed in the new Marvel movie trailer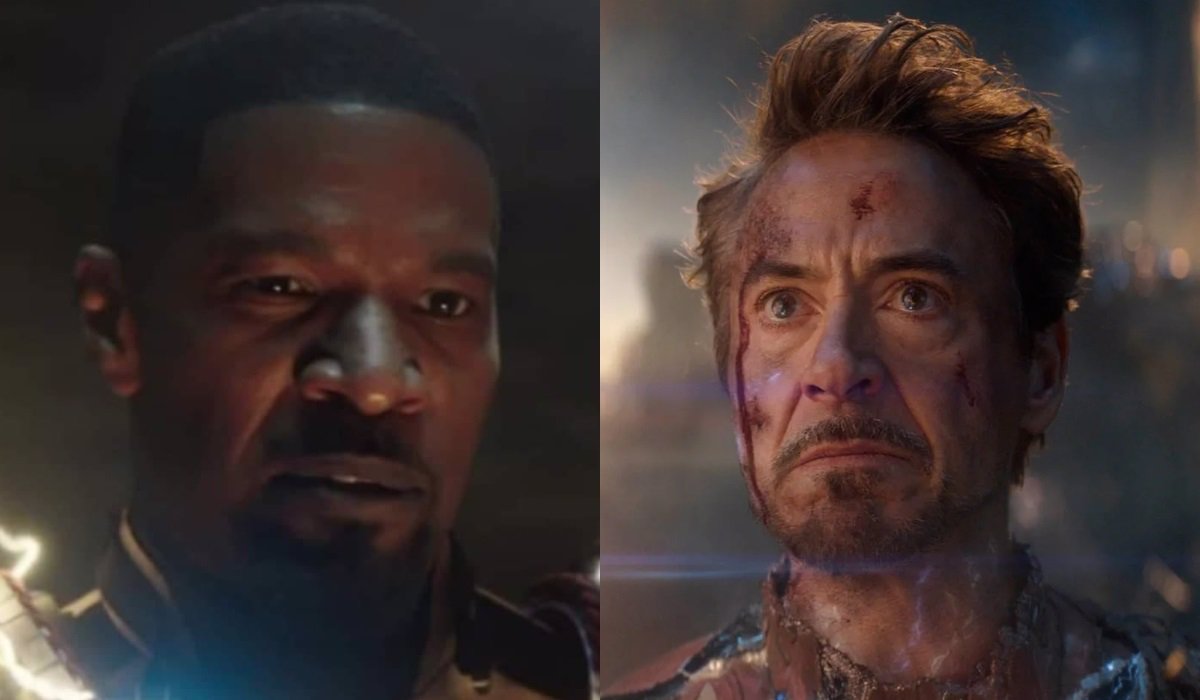 MADRID, 22 Nov. (CulturaOcio) –
The trailer for Spider-Man: No Way Home revealed that Peter Parker will face various villains from previous versions of the series, including Electro. Now, some new TV spots have featured new footage and some more detailed glimpses of "the SINISTER visitors from other universes". And in them the most observant have detected that the Jamie Foxx's character has a clear connection to Iron Man (Robert Downey Jr.).
As the clip reveals, Electro has been redesigned in Spider-Man: No Way Home, ditching the The Amazing Spider-Man 2: Electro's Power look for an updated version of his classic comic book outfit.
Looking closely at the trailer you can see that the villain has something very much like the Arc Reactor that Tony Stark designed and used to stay alive for years.
It is not yet known how the enemy of previous versions of Peter Parker could have taken over the Arc Reactor, but some theories suggest that, in reality, could have killed tony stark. Another hypothesis is that an alternate version of Stark could having helped him by giving it to him.
In any case, this detail has taken fans by surprise, who have shared their reactions on Twitter. "These new No Way Home announcements are insane. Is Electro using the Arc Reactor?"said a fan. "I hope people don't start complaining that Electro is using the Arc Reactor, considering it used similar technology in the previous comics"pointed out another netizen.
BRO THESE NEW TV SPOTS FOR #SpiderManNoWayHome are getting INSANE

Is Electro using an ARC REACTOR?!? pic.twitter.com/VcemZpn61V

– HMK (@HMKilla) November 21, 2021
I hope people don't start complaining about electro using an arc reactor considering he had similar tech in the earlier comics pic.twitter.com/L51OxkKHBO

– spi-der (@wellppi) November 21, 2021
"Electro using Iron Man's Arc Reactor to become more powerful is amazing"said another user.
Electro using Iron Man's arc reactor to become more powerful is awesome #SpiderManNoWayHome pic.twitter.com/kXW2fNmfbz

– BLURAYANGEL (@blurayangel) November 21, 2021
"If it's an Arc Reactor to help Electro stabilize his powers, I don't care. It makes sense to use the technology that has been introduced in the world, in the same way that we use Apple and Microsoft"wielded a fan.
https://twitter.com/RICHARDLNEWBY/status/1462500497085054987?ref_src=twsrc%5Etfw%7Ctwcamp%5Etweetembed%7Ctwterm%5E1462500497085054987%7Ctw1gr%5Ett%7Esur_src2F %wrettf2mar2Ficl2Fic2Fc2Fc2Fc 2Fspider-man-no-way-home-ectro-arc-reactor-tony-stark% 2F
#Electro with a reactor of those of #Hombre de Hierro God Almighty
😱😱😱😱😱😱😱😱😱😱😱😱#SpiderManNowWayHome IRON MAN COMES BACKEEEEEEE WHATEVER THEY BRING IT BACK @Hombre de Hierro 😭😭 pic.twitter.com/CIelvTdIEu

– GERAR (@lion_agresor) November 21, 2021
Possible Spoiler.

In a leaked plot it was said that Electro used the reactor to increase his power and help the Goblin. pic.twitter.com/9Vio9FdJCE

– Jack Ledger # Batman89 | Chucky Era🔪 (@ JackLedger18) November 21, 2021
I love that Electro carries Iron Man's arc reactor, maybe his power is so limitless that he needs a reactor to control his energy also that would explain the color change. pic.twitter.com/ysCkvk421q

– The Geek (@ TheGeek87862866) November 21, 2021
I'm afraid that electro has an arc: c reactor pic.twitter.com/UjdSKujTuw

– LA VOIX (@_LaVoix_) November 22, 2021
Tom Holland, Zendaya, Benedict Cumberbatch, Marisa Tomei, Tony Revolori, JK Simmons, Angourie Rice, Alfred Molina and Jacob Batalon star Spider-Man: No Way Home. The Jon Watts-directed film hits theaters on December 17.