World
the delay in the closing of tables generated criticism and raised expectations for the results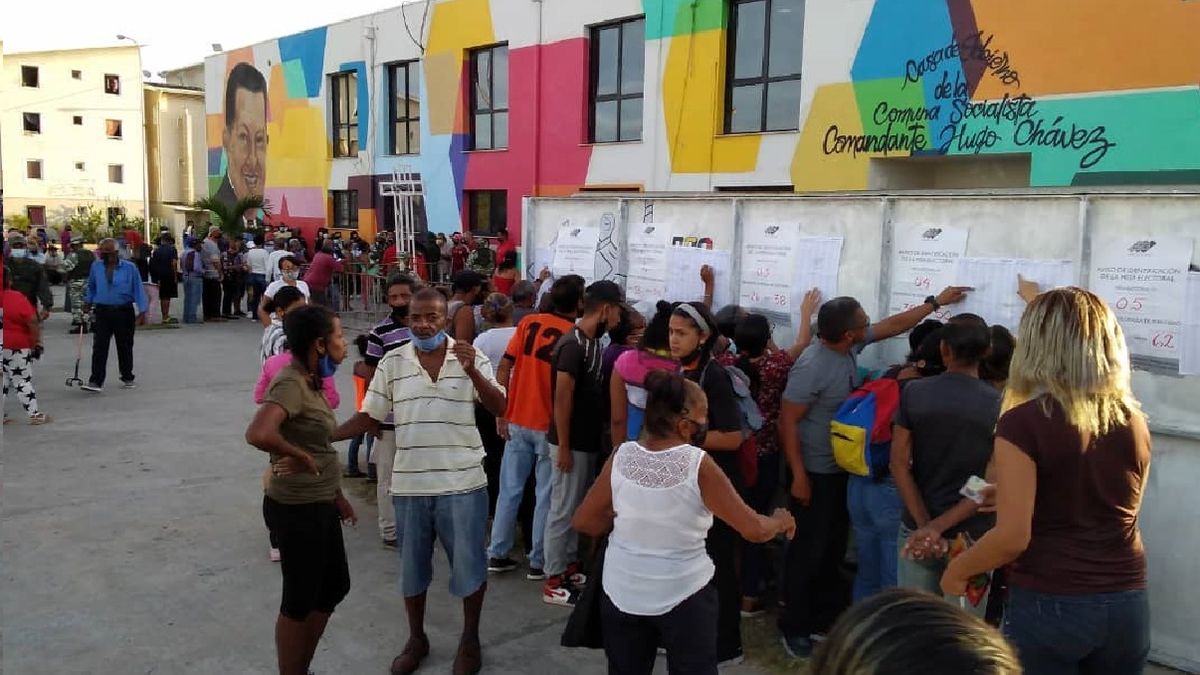 "The voting tables have already started the closing process," announced the National Electoral Council (CNE) in a message on social networks. "Only polling stations that have voters in line can remain open."
The closure of the centers was scheduled for 6:00 p.m. (10:00 p.m. GMT), but late at night there were still centers operating, which were rejected by opponents of the socialist president Nicolás Maduro.
It is customary in this country for the period to be extended and for the first bulletin with results to be announced at dawn.
"Maduro and his party order the CNE not to close the electoral centers when there are no more voters (…). They try to put in votes that do not exist!" The two-time opposition presidential candidate Henrique Capriles posted on Twitter.
These votes, more than electing governors and mayors, can serve as a new starting point both for Maduro, who is seeking the lifting of international sanctions, and for the opposition, which returned to the electoral route with its sights set on a "transparent presidential election." "in 2024, although next year he has the option of a referendum to revoke the mandate of the Chavista ruler.
The president of the CNE, Pedro Calzadilla, predicted "a very good turnout" despite projections of high abstention.
The main opposition parties refused to participate in the 2018 presidential elections, in which Maduro was reelected, and the 2020 legislative parties, in which the ruling party regained control of Parliament; denouncing both elections as "fraudulent".
These elections, in which some 21 million of the 30 million inhabitants of the country are called, also mark the return of international observers after more than a decade of absence. 23 governors and 335 mayors, as well as regional and municipal legislators, are elected from more than 70,000 candidates.
EU overseers
The EU – which follows the voting with 130 observers – had not been working on an election in Venezuela for 15 years, as the Venezuelan authorities opted for "accompaniment missions" from countries and organizations close to Chavismo.
There is also the presence of experts from the United Nations and the Carter Center.
"Everything is going smoothly," the head of the European mission, Isabel Santos, told reporters early at an electoral center in a popular area of ​​Caracas.
The EU will present a preliminary report on Tuesday. Maduro, who has warned that the bloc cannot "give a verdict," said this Sunday that the mission has "performed up to the task."
The return of the EU is, according to analysts, one of the president's concessions in his crusade for the lifting of sanctions, which include a US oil embargo. Another was to promote a new CNE with the presence of the opposition, although still dominated by Chavismo.
The opposition leader Juan Guaidó, recognized as interim president of Venezuela by dozens of countries, did not vote and has kept silence. He advocated this week to resume negotiations between the government and the opposition in Mexico, paralyzed since the extradition to the United States of Colombian businessman Alex Saab, close to Maduro.
The president said this Sunday that "there are no conditions" to resume the talks.