World
The Delta variant of coronavirus is predominant in Córdoba – Radioinforme 3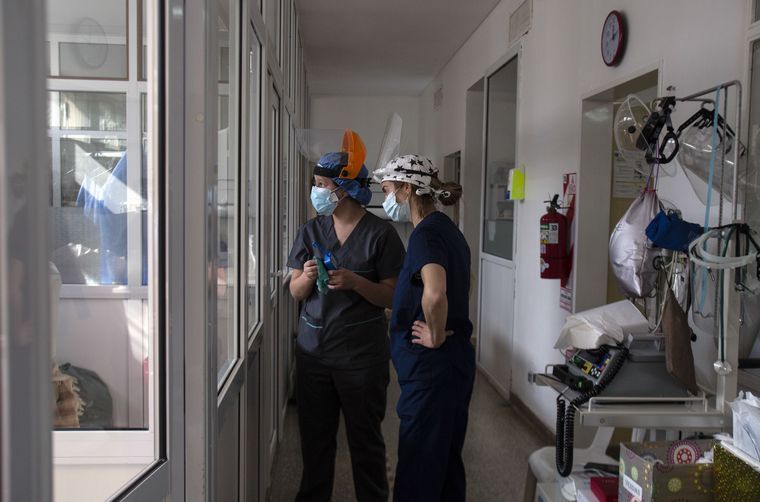 The Ministry of Health of the Province of Córdoba issued a report detailing the predominance of the Delta variant of coronavirus. However, they highlighted that the risks to people and the health system remain low.
In the same sense, he agreed, in dialogue with Chain 3, Viviana Re, researcher at the Virology Institute of the National University of Córdoba. "We are not seeing that, despite the increase in Delta, we already have more cases and they are severe," he said.
/ Home Embed Code /
Look also
Fight against coronavirus
/ End Embed Code /
He highlighted the vaccination campaign and encouraged: "If we continue like this and encourage the population to be vaccinated, we can remain stable and perhaps that third wave that occurs in other countries we can at least delay or stop."
According to the provincial report, Delta increased its frequency of detection in the community, being identified in 57.1% of 382 samples analyzed between November 1 and 15.
Thus, the Gamma variant "decreased its circulation throughout the provincial territory, registering a frequency of detection in the community of 4%."
/ Home Embed Code /
VOC Real Time Cordoba Report 11-19-2021 2 by Cadena 3 Argentina on Scribd
/ End Embed Code /
"It means that the virus of this variant (Delta) has an evolutionary advantage in the transmission of the virus and that, probably, the immunized population after the second big wave that we had, have more effective antibodies against the Gamma variant that caused the outbreak and with Delta it works, but maybe not so much ", developed the virologist.
He also explained that, within virology, "it is natural for this to happen", referring to the mutations of the virus and stressed the importance of vaccination to face the pandemic.
Despite Delta's increased circulation, risk indicators continue to be low (R0: 1.04; bed occupancy: 0.7%; incidence: 22.7 cases per 100,000 inhabitants; positivity: 1.08%), detailed from the provincial ministry.
Interview with Miguel Clariá.