Entertainment
The dog that won't shut up: finding beauty in ordinary strangeness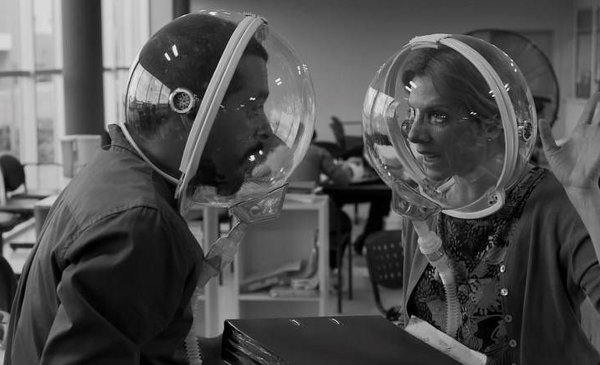 Rita, the titular dog The dog that does not shut up, does not emit a single bark in all its screen time. Although the neighbors complain to the protagonist, the viewer never hears the call of the animal. This is just one of the ways that screenwriter and director Ana Katz cunningly deceive moviegoers in her sixth feature film, which appears to be light consumption but conveys fantastic wisdom. Filmed in black and white, minimalist and utterly prescient (anticipating the pandemic) it offers a compelling tale of the ordinary oddities that life throws at us.
The plot focuses on Sebastián (Daniel Katz), a young man in his thirties, with various temporary jobs that come and go and pressure him, and the need to embrace love whenever an opportunity is found. Through small specific events, his transformation is portrayed in the context of a world that also transforms and flirts with a possible apocalypse
Katz is radically focused on drama, stepping away from what's happening in the hastily changing world, without warning. This clever way makes the macro events that happen in history – some seem taken from a science fiction movie – and those microscopic details come together in a significantly delightful experience.
In her own way, Ana Katz builds an unconventional, artisan quality film where the absurdity of unpredictability reigns and sadness does not act as a cheap shot. While the story is sometimes unclear, The dog that does not shut up it is dramatic in a low-key way. It has a charming warmth that, even in the most distressing moments, can be comforting.
The dog that does not shut up. Our opinion: Very good.
Address: Ana Katz.
Cast: Daniel Katz, Valeria Lois, Julieta Zylberberg, Raquel Bank and Carlos Portaluppi.
Latin American Competition
In room: Friday 19 20:30 pm, Paseo Aldrey (Room Aldrey 4) / Friday 19 11:30 am, Paseo Aldrey (Room Aldrey 4) / Saturday 20 16:30 pm, Paseo Aldrey (Room Aldrey 1).