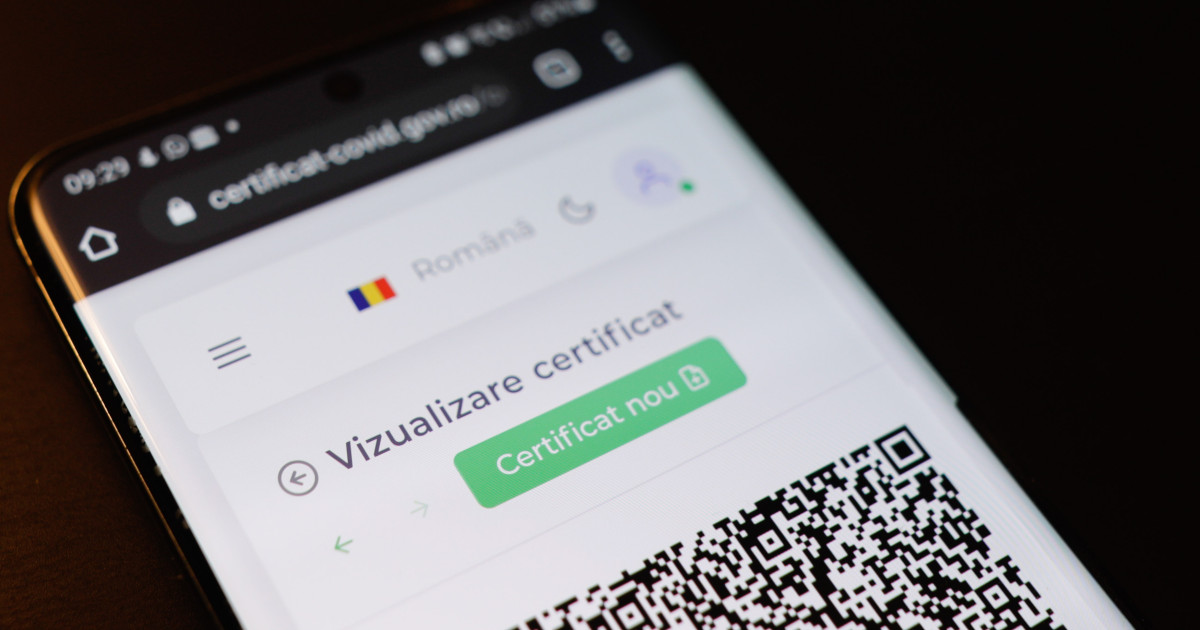 The green certificate becomes mandatory for most activities, according to the decision adopted by CNSU, on Friday. Thus, the green certificate will be requested at the entrance to malls, restaurants, hotels and to leave the house after 22.00. Only certificates proving vaccination or passing the disease will be considered. Also, access to any public and private institution (except employees) will be based on the green certificate but in this case the COVID-19 test will be taken into account.
According to the decision approved by CNSU, the green certificate (proving vaccination or passing the disease) becomes mandatory for the following activities:
moving out of the house after 10 pm (the green certificate can be presented on paper or in electronic format);
in malls, restaurants, cafes, hotels;
in museum institutions, libraries, bookstores, cinemas, film and audiovisual production studios, performance and / or concert institutions, folk art and craft schools, organized and held in closed or open spaces;
in gyms and / or fitness; gambling; indoor pools; playgrounds for children; game rooms;
in other catering establishments where food or alcoholic or non-alcoholic beverages marketed may be consumed
access for all persons, except employees, to the premises of central and local public institutions, autonomous utilities and publicly traded economic operators. Access will be allowed only to persons who have been vaccinated, have been ill for the last 180 days or have been tested;
access for all persons, except employees, and for economic operators operating in private office buildings in which at least 50 persons work simultaneously;
Religious activities are excluded as well as those in public catering establishments where only food and alcoholic or non-alcoholic beverages disposed outside shopping malls, fairs, fairs and flea markets, but also pharmacies are sold.
Public institutions and economic operators will take the necessary measures to ensure citizens' access to public services provided, in urgent situations (death certificate, birth certificate, etc.) and to persons who do not prove vaccination, passing through disease or testing, by organizing the activity in an online environment, in open spaces, at counters located directly outside buildings or in any other conditions that ensure compliance with the measures to prevent the spread of SARS-CoV-2.
The measures will take effect on Monday and apply for at least 30 days.
Editor: RK