Sports
The hotbed of regional tennis and an unforgettable day next to Podoroska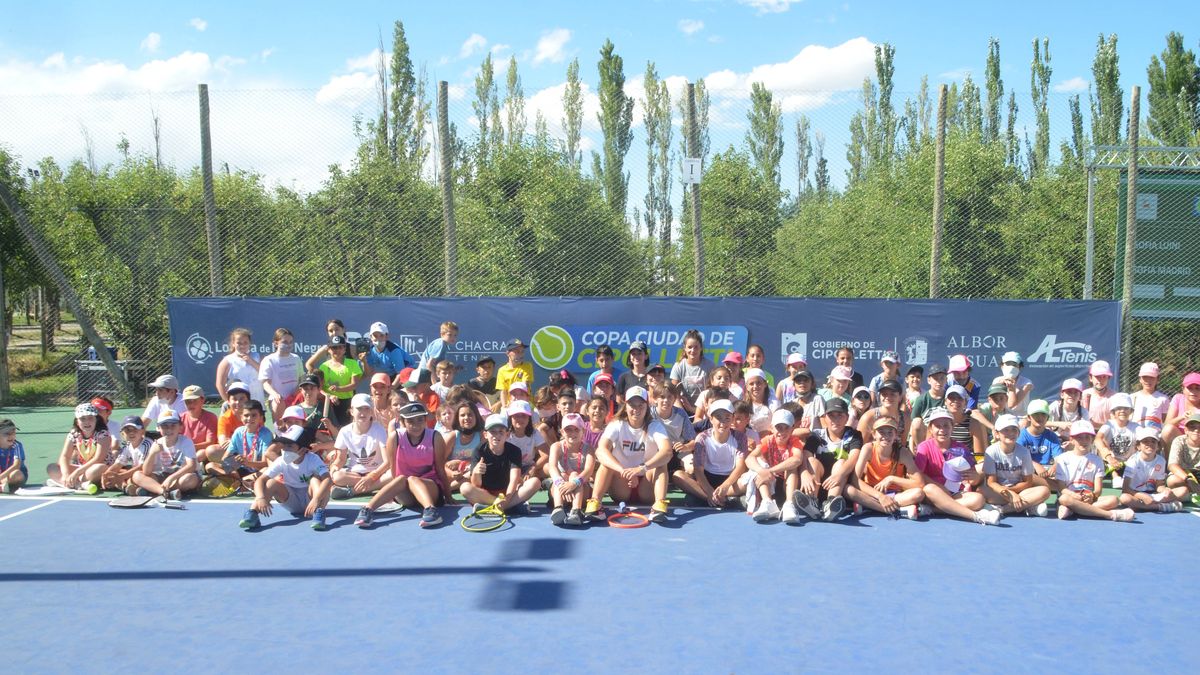 Nadia Podoroska mobilized the regional tennis seedbed, which was concentrated this Saturday at the La Chacra de Cipolletti property. The best Argentine tennis player rallied with boys and girls from all over the Alto Valle and later held an exhibition in which she gave an account of all her quality.
About a hundred young athletes were part of the proposal. Podoroska has been in the city for days, as she prepares for the new world season that will begin in January in Australia.
In the excellent fast court that the complex has located on Route 65, a few meters from the intersection with Circunvalación, Nadia, along with Julieta Estable, Sofía Madrid and Sofía Luini, rallied with the boys, who showed their joy and love for the sport.
And at the end of the recreational activity, there was a game with hundreds of prizes, in which the tennis players had to sharpen their aim. To the good news of the regional sport, everyone achieved the goal and took their reward.
In the previous one, Podoroska's message for the youngest and their families was clear: "Beating top athletes is worth it to continue growing, although tennis should be a game and should always be enjoyed."
Then it was the turn of the exhibition and in the first match, the local tennis player, Sofía Madrid defeated Sofía Luini. Later, Podoroska gave an account of Stable, in straight sets, 6-4 and 6-2.
Tennis fans packed the stands and enjoyed the talent of the Roland Garros semi-finalist to the full.
Sebastián Carro, organizer of the event, said that the objective of the activity was that "it is a day of tennis so that the family can get to know the facilities and enjoy the meeting. We want to do everything possible to make it a venue with a good sports level ".
The passage of Podoroska through the city of Cipoleña is a very important stage, thinking about next year, which will begin with great enthusiasm: In this 2022 I hope to arrive in the best physical conditions to be able to have a continuity throughout the year, something that in our sport it is key because of the point system we have ".