World
The hyper-realistic facial expressions that the world's most advanced humanoid is capable of making | The next step will be to get him to walk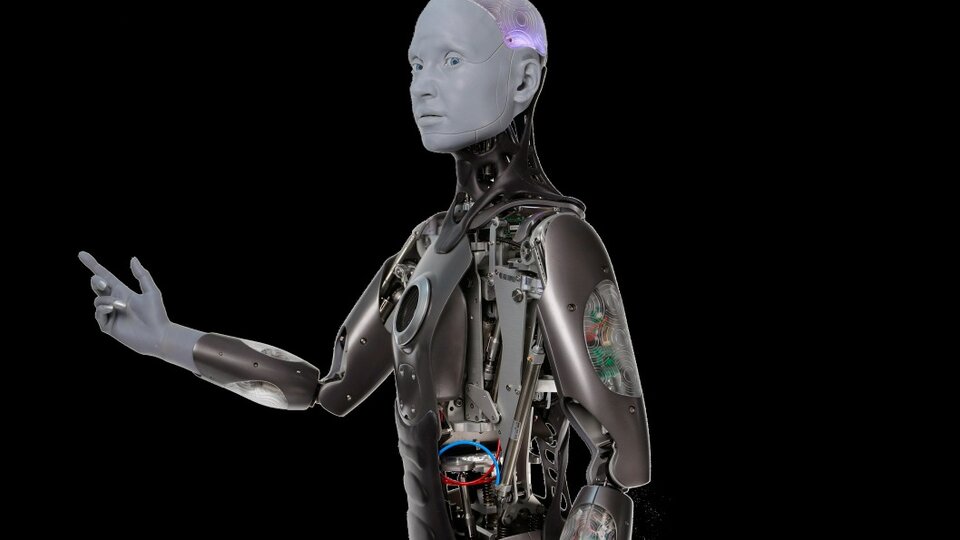 In the last hours, a video of Ameca, the world's most advanced humanoid", Became a viral phenomenon by the hyper-realistic facial expressions and movements that this robot is capable of producing.
Created by Engineered Arts, the UK's leading designer and manufacturer of humanoid entertainment robots, Ameca is specifically designed as a platform for the development of future robotic technologies.
"Human-like artificial intelligence needs a human-like artificial body. Artificial intelligence and machine learning systems can be tested and developed at Ameca, a development based on our own research in humanoid robotics and built on our advanced Mesmer technology, "explained Engineered Arts.
In the video, the robot is seen moving its shoulder, before opening its eyes with a expression of shock or surprise. He even blinks several times and looks curiously at the arm of his machine. Ameca ends her demonstration by extending her hand and admiring her arms and mechanical ligaments.
The face is housed in an "artificial body similar to a human that has a powerful Tritium robot operating system," the company specified about the humanoid, which, although in the development stage, is already available for rent or purchase. The next step to achieve, the developers explained, will be to get him to walk, although it still needs to be done.
Sophia
Ameca is not the only humanoid to capture media attention. In 2016, the Hanson Robotics company in Hong Kong introduced the robot Sophia. At the beginning of 2021, Sophia made headlines again, when a work of digital art – via non-fungible token (TNF) – of her authorship was auctioned.
The robot produced his work "Sophia Instantiation", a 12 second MP4 file, in collaboration with Italian digital artist Andrea Bonaceto (31), known for his colorful portraits, some of which depict famous people, such as Tesla Chairman Elon Musk.
"I hope people like my work and that humans and I can collaborate on new and exciting ways to move forward," Sophia said at the time. "We use transforming networks and genetic algorithms in my art, and other types of computational creativity", Detailed the robot. "My algorithms generate unique patterns that have never existed before in the world. So I think machines can be creative", He concluded.