World
The islands of Tonga, isolated after the explosion of the volcano that damaged an underwater cable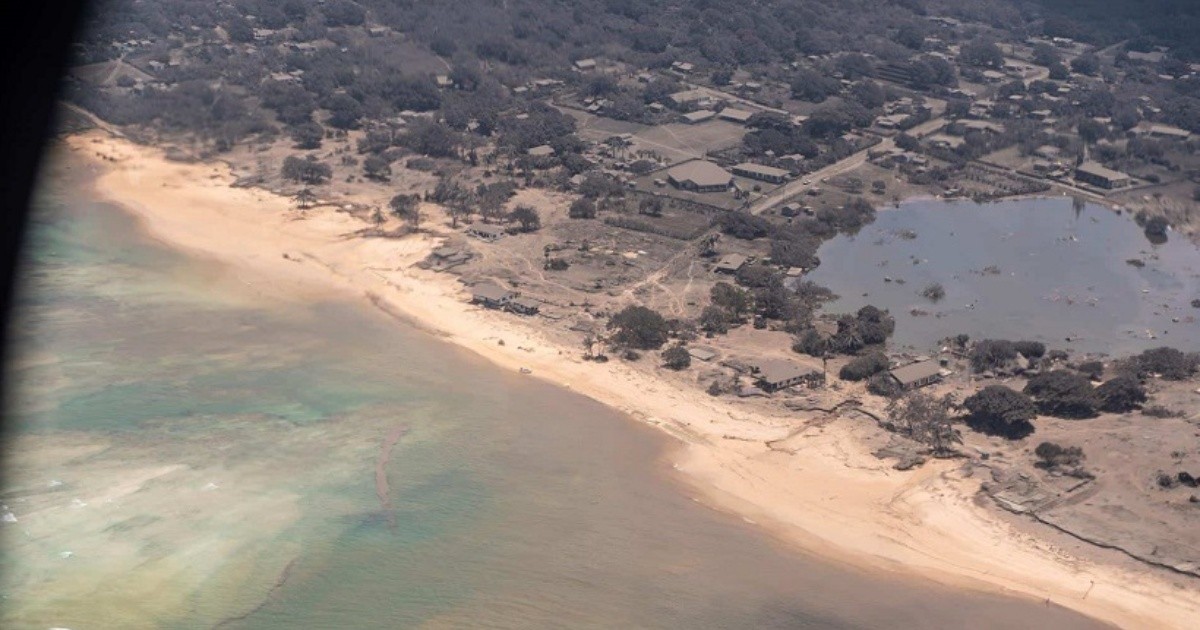 Tonga, the island nation cut off by an undersea volcano explosion, is grappling with problems ranging from tsunami-generated destruction that reached 50 feet to ash contamination. And in the midst of all this, its population also was incommunicado.
The underwater volcano explosion in the Pacific on January 15 caused damage to a submarine cable that Tonga's phone and internet lines were disrupted, leaving the 105,000 residents of the islands incommunicado.
The availability of these cables, which total around 1,000 million meters in length, is essential to keep telecommunications networks operating between the different regions of the world.
"We are receiving incomplete information, but it seems that the submarine cable was cut," he told the news agency AFP Dean Veverka, director of networks for the Southern Cross Cable Network company.
The repair Removing these cables is an expensive and complex process that can take weeks, requiring special ships to lift them from the ocean floor and carry out repairs on the surface, removing the damaged section and re-splicing the rest.
"It could take up to two weeks to repair the cable. The nearest cable-laying ship is in Port Moresby," Veverska said, referring to Papua New Guinea's capital, more than 4,000 km from Tonga.
Southern Cross is providing technical assistance to the company Tonga Cable Limited, owner of the 872 km cable that connects Tonga with Fiji, and from there connects to the rest of the world.
How are submarine cables installed?
The laying of the pipes is done with specialized ships that slowly unfurl huge coils of cables that are dropped to the bottom of the ocean. These cables contain several repeaters, which increase the signal along the cable approximately every 100 km.
The optical fiber in submarine cables is protected by several layers with materials such as steel, aluminum and polyethylene. Still, there have been cases of accidental damage from boat anchors, large-scale fishing activities, and even shark bites.
They are also vulnerable to natural disasters, especially earthquakes. In 2006, a 7.0-magnitude earthquake struck off the southwestern coast of Taiwan, severing eight undersea cables and severely affecting internet services in several Asian countries.