World
The La Palma volcano increased its emission and classes are suspended – News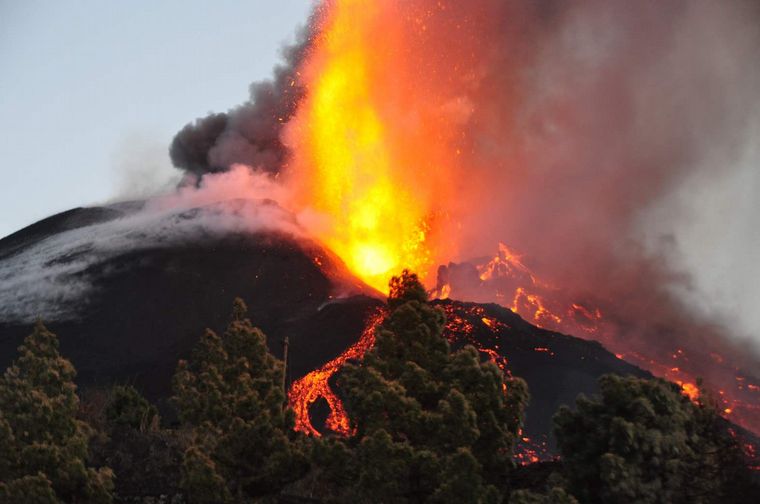 The Cumbre Vieja volcano, on the Canary Island of La Palma, increased the emission of lava and ash in the last hours, forcing classes in schools and air traffic to be suspended.
Those responsible for the Canary Islands Volcanic Emergency Plan (Pevolca) recommended limiting the stay on the street to residents of the Aridane Valley due to the high concentration of PM-10 particles in the air.
/ Home Embed Code /
Look also
Coronavirus on the planet
/ End Embed Code /
Face-to-face classes in schools located in surrounding municipalities were suspended, the Ansa news agency reported.
In the coming days, air traffic will be affected not only on La Palma, but also on other Canary Islands.
/ Home Embed Code /
THIS IS EPIC !!! ??
Cumbre Vieja Volcano on #The Palm Today – November 2, 2021. pic.twitter.com/fsyI3HFQ9o

– ???????????? (@LetUsUniteHere) November 2, 2021
/ End Embed Code /
Most of the lava that the volcano expels is running on previous flows.
The morphology of the volcano cone, which so far affected 967 hectares, is constantly changing.
The Cumbre Vieja entered its eruptive phase on September 19, when it emitted rivers of lava that began a slow descent until finally reaching the sea, ten days later.
A few days ago, the European Copernicus Atmospheric Monitoring Service (CAMS) reported that sulfur dioxide emanations from the volcano reached the Caribbean, more than 5,000 kilometers away.