World
The last "Salem Witch", accused of making a pact with the Devil, will be exonerated 300 years later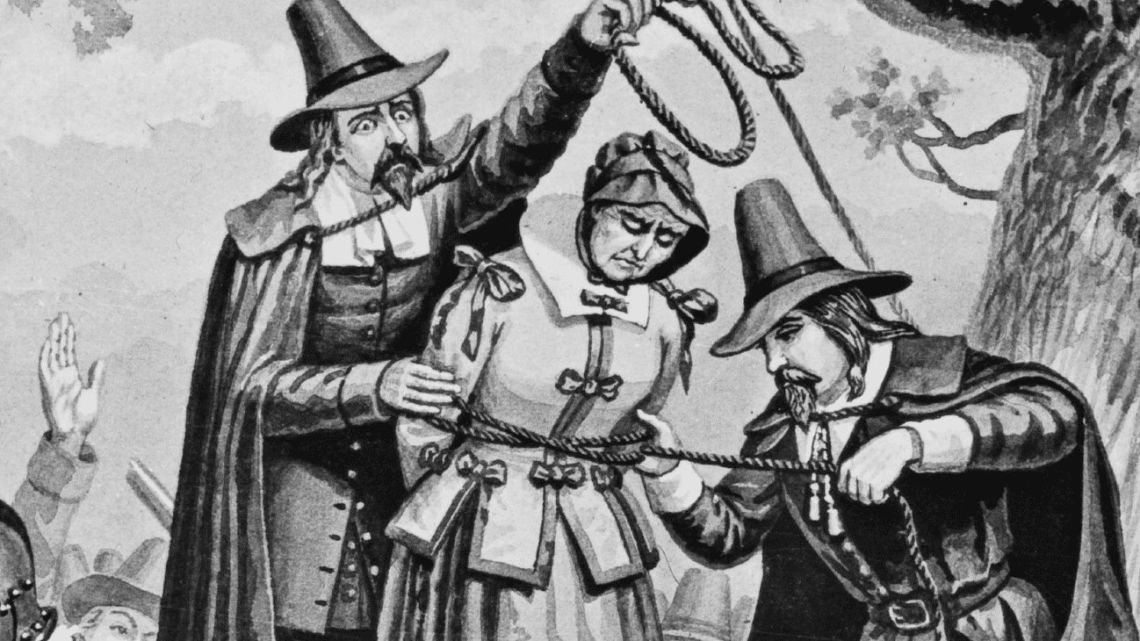 A vast group of American politicians, historians, and students came together to definitively clearing the name of the latest woman convicted of witchcraft in Salem (United States) and is close to achieving its purpose.
Democratic Sen. Diana DiZoglio of Methuen, Massachusetts, heard the complaint and introduced legislation to clear the name of Elizabeth Johnson, who was condemned for "Pact with the devil" on January of 1693, at the height of the Salem "witch" trials, but she was never executed. And although her death sentence was eventually discarded, Elizabeth died a doomed witch and the ruling stands to this day.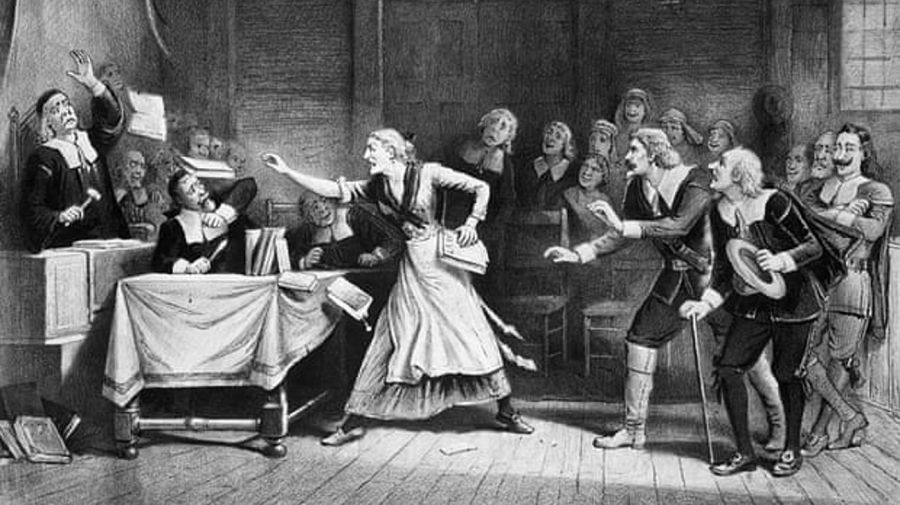 The work of the young eighth-graders at North Andover Middle School – ages 13 to 14 – was so meticulous that it merited the introduction of legislation to pardon women, the senator acknowledged. "It is important that we work to correct history. It is the time of year to do this. We can never change what happened to these victims, but at least we can set the record straight, "DiZoglio said.
DiZoglio sponsors Senate Bill 1016, which will include Johnson in the list of people formally exonerated 328 years after his conviction. If lawmakers pass the bill, as expected, Johnson will be the last accused witch to be acquitted, according to Witches of Massachusetts Bay, a group dedicated to the history and tradition of 17th century witch hunts.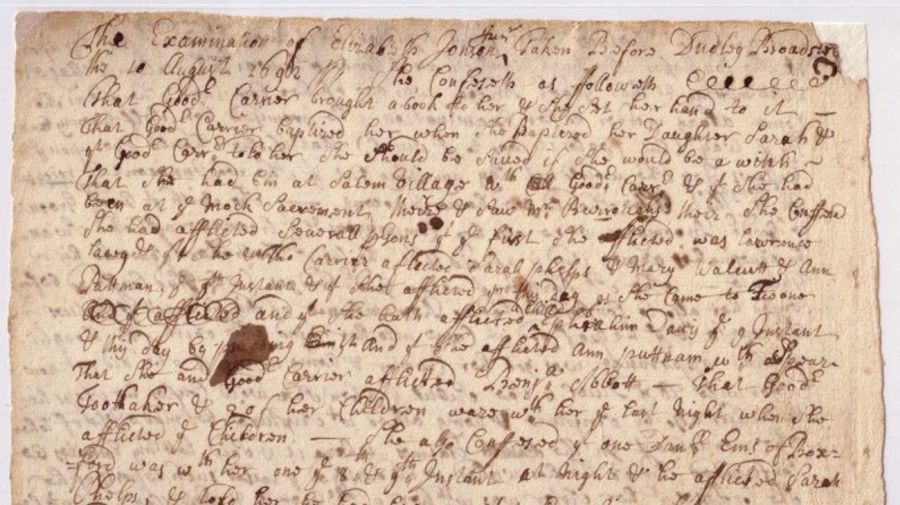 The students thoroughly investigated elizabeth's story Johnson. "They spent most of the year working to get this outfit for the Legislature; in fact, they drafted a bill, wrote letters to legislators, created presentations, did all the research, "said one of their professors, quoted by The Times.
At the age of 22, Johnson was one of dozens sentenced to death in the Salem Witch Trials of 1692, during which 19 were hanged and hundreds of women were charged. "On August 10, 1692, 22-year-old Elizabeth Johnson Jr. of Andover, Massachusetts, was arrested for witchcraft. … told Judge Dudley Bradstreet that she too … participated in the great witch meeting in Salem Village, "the report says.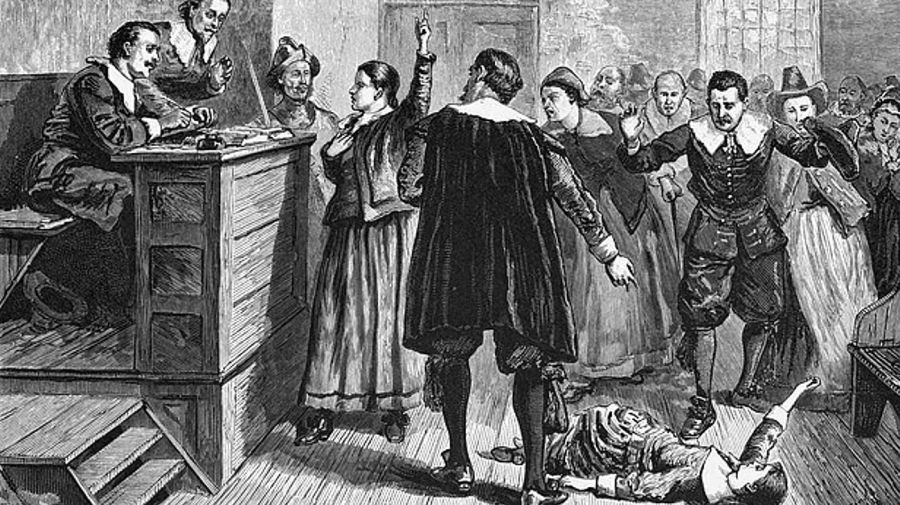 The young woman was condemnto to dead on the gallows January 11, 1693, but eventually received a stay of execution from Governor William Phips. She later died in 1747, at the age of 77, having had to spend half a century recognized by society as a "witch" and a "sorceress". And unlike dozens of suspects who were officially acquitted, including her own mother, Elizabeth's name was never cleared.
"It is not clear why Elizabeth was not exonerated, but neither the General Assembly nor the courts took any action on her behalf. "said DiZoglio, quoted by the New York Post. "Possibly because she was neither a wife nor a mother, she was not deemed worthy of having her name cleared. And since he never had children, there is no group of descendants acting on his behalf, "he added.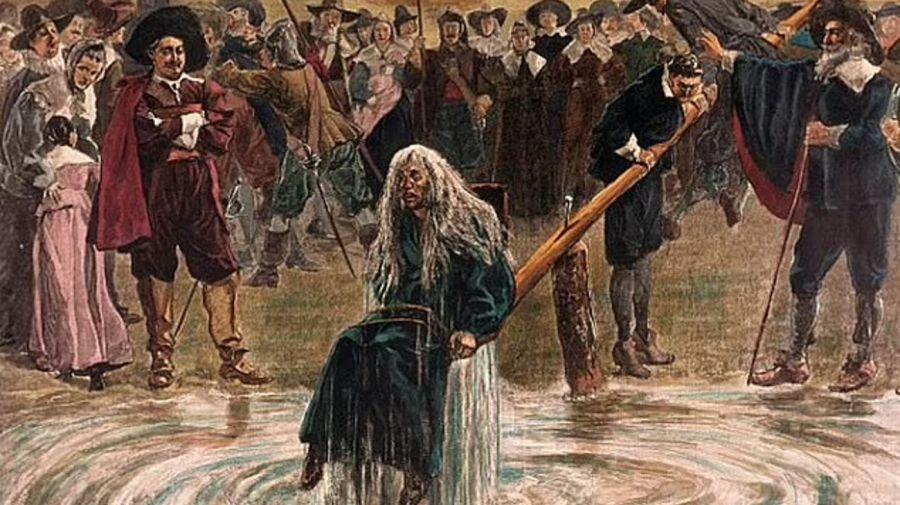 Lto mass hysteria unleashed in Salem in 1692, when a group of girls claimed to be possessed by the devil and accused several local women of witchcraft. The superstitious inhabitants, fearful of the devil and disease, began indiscriminately accusing men and women of witchcraft and harassing dozens of "witches" to bring them to trial.
The first convicted witch, Bridget Bishop, was hanged in June and in the following months 18 more people were executed while some 150 men, women and children went to practice witchcraft. When the scale of the unfair trial against the "witches became known, then-Massachusetts Governor William Phipsm overturned the death sentences of Elizabeth and dozens of other defendants, but the charges remained.
ds