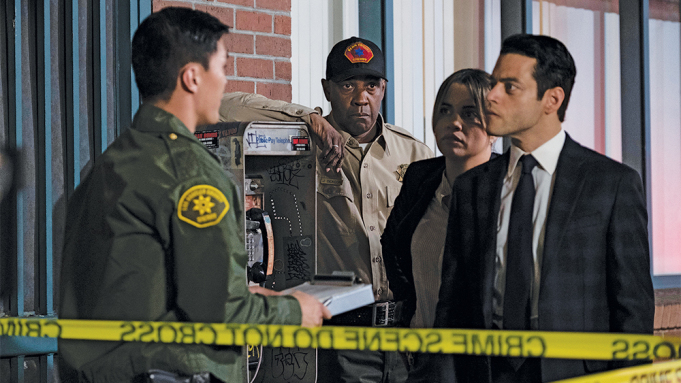 The thriller "The Little Things", starring Denzel Washington and Rami Malek, remained number one in the North American box office.
In the second weekend since its debut, the film directed by John Lee Hancock – which focuses on two police officers trying to catch a serial killer – generated revenues of 2.1 million dollars, 55% less than the previous interval , according to boxofficemojo.com.
Warner Bros. has released the feature film in both theaters and the HBO Max streaming platform, with about 60 percent of U.S. theaters still closed, according to Comscore.
Internationally, "The Little Things" generated $ 1.4 million in ticket sales in 20 countries last weekend. To date, the film has grossed $ 7.8 million in the United States and Canada and $ 4.7 million internationally.
The animation "The Croods: A New Age" also maintained its position in the ranking, second, after, in the 11th weekend of the premiere, it generated revenues of 1.76 million dollars, while the thriller "The Marksman," starring Liam Neeson, climbed one place to three with $ 1 million in the fourth weekend since its debut.
The SF film "Wonder Woman 1984", starring Gal Gadot and Chris Pine, dropped one place to four with $ 905,000 in its seventh weekend.
Fifth place went to the fantasy thriller "Monster Hunter", directed by Paul WS Anderson, starring Milla Jovovich. In the eighth weekend since his debut, he generated $ 585,000 in revenue.
The Top 10 is completed by "News of the World", starring Tom Hanks, drama "Promising Young Woman", starring Carey Mulligan, thriller "Fatal", starring Hilary Swank, comedy "The War with Grandpa", with Robert De Niro, and "The Lord of the Rings: The Fellowship of the Ring" (relaunched).