Showbiz
The Mar del Plata Jazz Festival 2021 will have 8 venues, more than 25 bands and 80 musicians «Diario La Capital de Mar del Plata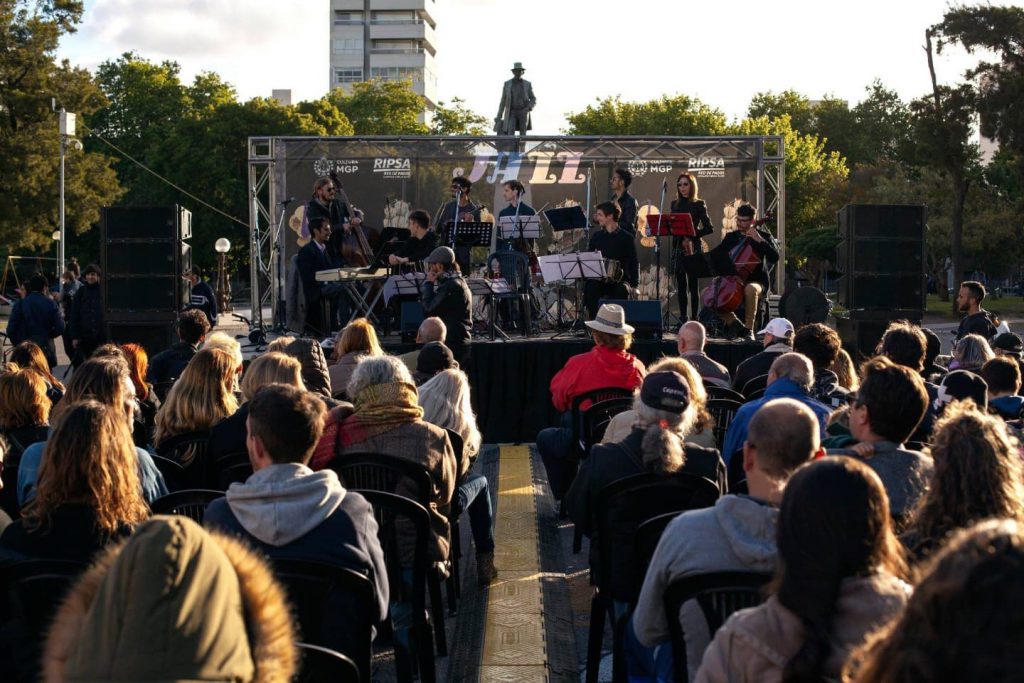 The countdown to the 11th edition of the Mar del Plata Jazz Festival began, organized by the Collective Space of Musical Experiences (ECEM) and Collective Improvisation Mar del Plata (ICM).
This year the festival will take place in 8 venues and with the participation of more than 25 groups and more than 80 musicians, from December 1 to 5.
There will be two open-air stages: Plaza Miter and Calle Moreno between Yrigoyen and La Rioja. In addition to concerts at the Auditorium Theater, the MAR Museum, the ECEM, Club Tri and Dickens.
For five days, with free activities or at popular prices, from morning until dawn, you can enjoy music, workshops and parties.
The Festival grid proposes a series of shows and concerts with local, national and international artists. There will also be jam sessions and clinics aimed at professional musicians and students.
"It is an immense joy to be able to hold the Festival again, especially after having gone through so many restrictions as a result of the pandemic. In this edition we will be able to maintain an imprint that has always characterized this festival: the wide and varied musical offer, the number of venues and simultaneity of events and, of course, the quality of the musicians. We bet on music in the street with the already traditional open-air stage of the Plaza Miter, to which we add another this year for the afternoon of Sunday, December 5 for the closing. ", Expressed from Collective Improvisation in Mar del Plata, the NGO that manages, supports and develops the Mar del Plata Jazz Festival and the ECEM, the headquarters in which they carry out their activity throughout the year, with classes, concerts and exhibitions.
All artists
The list of participating bands and artists is as follows:
RICARDO CAVALLI TRIO (CABA)
BLOB FISH (ROSARY)
CARLOS FLORENTIN (CORRIENTES)
REGIONAL BIG BAND (TANDIL / BLUE / OLAVARRÍA)
PABLO LEDESMA TRIO (LA PLATA)
SANJURJO / EDELMAN / GARVIE (BUENOS AIRES / MDP)
JORGE TORRECILLAS CUARTETO (TANDIL)
BELÉN LÓPEZ / LUCAS GOICOECHEA / MARIANO MOREIRA (CABA)
YIN-YANG (OLAVARRÍA)
CASSAVELLA / LÓPEZ / GOICOECHEA / EDELMAN (CABA)
GRIMOLDI / POHLE GROUP (BAHÍA BLANCA)
MALIANDI PLAN (MDP)
CECILIA PUGLIESE THREE AMBIENTES (MDP)
ORNELLA CONTRERAS TRIO (MDP)
LOS CARLITOS (MDP)
BIG BANDAMME (MDP)
NIGHT BIRD (MDP)
OCTET (MUSIC BY VALENTÍN GARVIE) (MDP)
SEBASTIÁN DEL HOYO / JULIO FABIANI (MDP)
JAZZ BORDERS (MDP)
CARIBBEAN COMBO (MDP)
IGNACIO POMPONIO TRIO (MDP)
GASTÓN DE LA CRUZ QUINTETO (MDP)
FRAGILE MORNINGS (MDP)
CLARA MACEIRA – PHOTO SAMPLE (MDP)
DUCK OCONNOR (MDP)