Entertainment
The new "Ghostbusters" swept US theaters – Come on and See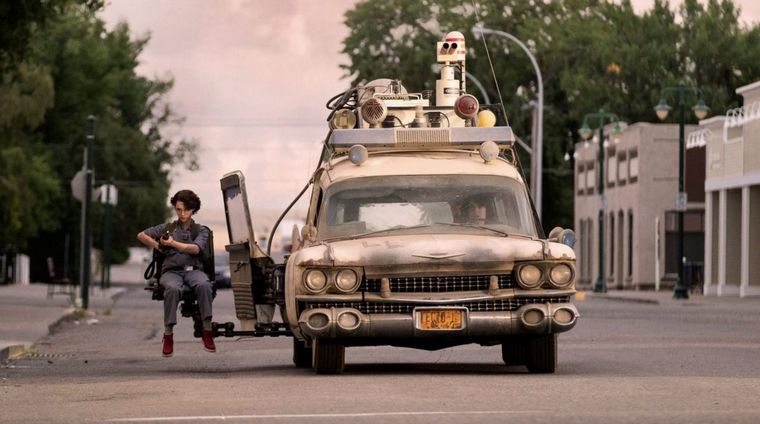 "Ghostbusters: The Legacy," a sequel to the sci-fi comedy classic, grossed $ 44 million in the United States in its opening weekend, a better-than-expected result, the website said Sunday. Variety, for which the fact "is a sign that the family audience is willing to visit their local movie theater, provided they can find something entertaining."
At the international box office, "Ghostbusters: The Legacy" earned $ 16 million in 31 foreign markets, bringing its worldwide total to $ 60 million.
/ Embedded Code Home /
/ End Embed Code /
The latest installment in the decades-old franchise looks like a win after the studio failed to revive the supernatural series years earlier. The 2016 all-female reboot of "Ghostbuster," starring Melissa McCarthy, Kristen Wiig and Kate McKinnon, opened at $ 46 million, two million more than "The Legacy."
However, that movie cost 144 million, compared to the budget of 75 million for "The Legacy," which made the previous version a box office failure.
/ Embedded Code Home // End Embed Code /
But despite rave reviews and Oscar buzz, the sports drama "King Richard: A Winning Family," starring Will Smith, became the latest adult-oriented drama to crash at the box office, so the Warner Bros label would be thinking of not shooting more films for a non-child audience.
The film, with Smith as the father of tennis legends Venus and Serena Williams, grossed just $ 5.7 million from 3,302 screens in the United States. It may be a bit premature to call it an outright failure because the company is releasing it at the same time on HBO Max, which likely reduced ticket sales.
/ Embedded Code Home /
/ End Embed Code /
Oscar experts believe the film could find itself in the race for awards, another factor that could extend its life in theaters. The movie was not cheap; carries a production budget of $ 50 million, in which Smith received his full box office bonus in addition to his $ 20 million salary as compensation for sending the film to HBO Max.
"King Richard: A Winning Family" took fourth place in the box office charts, behind the vestiges of Marvel's "Eternals" and Paramount's "Clifford the Big Red Dog", also to an immature audience.