Entertainment
The new "Scream" and Argentine comedy: the movie premieres – Come and see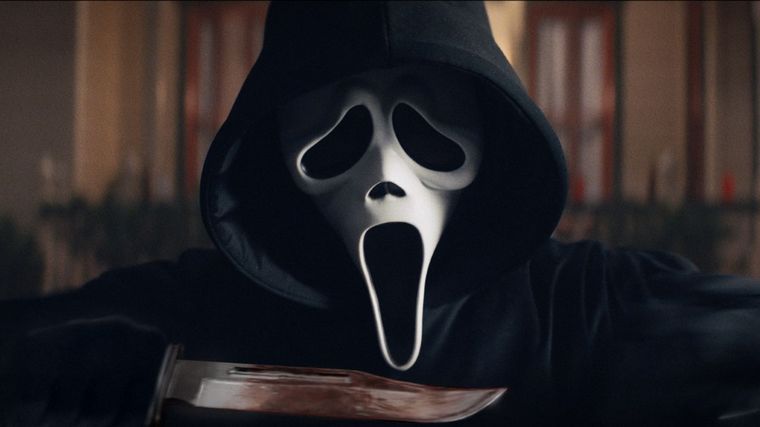 Three premieres are added to the national cinema billboard, among which the long-awaited sequel to "Scream" and the new Argentine comedy by Ariel Winograd stand out.
There is also an English drama that imagines an apocalyptic Christmas. Below is the detail of each one:
Today the world is fixed
David Samaras, "the Greek" (Leonardo Sbaraglia) is the producer of the successful talk show "Today the world is fixed", where alleged common people resolve relationship and coexistence conflicts.
The Greek is single, he has never been able to establish a lasting bond. Even the bond with his 9-year-old son, Benito (Benjamín Otero), is distant, the result of a relationship that did not prosper either. Always complicated with his work issues, Benito seems to be someone who is left over in his life. But the story will change when he finds out that perhaps Benito is not his son and when – after making this revelation – the boy's mother dies. This will start a search for the true father – like a road movie – that will mark and change the life of the child and El Griego.
/Home Embedded Code/
/End Embed Code/
The film was directed by Ariel Winograd ("The theft of the century", "Childless", "Mom went on a trip") and the cast is completed by Natalia Oreiro, Charo López, Martín Piroyansky, Soledad Silveyra, Luis Luque, Gerardo Roman, Gabriel Corrado and Diego Peretti.
/Home Embedded Code//End Embed Code/
scream
The horror classic is back. Twenty-five years after a brutal murder spree shook the sleepy town of Woodsboro, a new killer has donned the Ghostface mask and begins targeting a group of teenagers to resurrect secrets from the city's deadly past.
Neve Campbell ("Sidney Prescott"), Courteney Cox ("Gale Weathers") and David Arquette ("Dewey Riley") return to their iconic roles in Scream alongside Melissa Barrera, Kyle Gallner, Mason Gooding, Mikey Madison, Dylan Minnette, Jenna Ortega, Jack Quaid, Marley Shelton, Jasmin Savoy Brown, and Sonia Ammar. Directed by Matt Bettinelli-Olpin.
/Home Embedded Code//End Embed Code/
The last night
As the world faces the apocalypse, a group of old friends gather to celebrate Christmas in an idyllic UK country house.
Bothered by the idea of ​​the inevitable destruction of humanity, they decide to face the situation calmly, opening another bottle of Prosecco and continuing with the celebration… But, as much as they want to pretend normality, sooner or later, they will have to face the idea that it is the last night of their lives.
Directed by Camille Griffin, it stars Keira Knightley, Matthew Goode, Lily-Rose Depp, Annabelle Wallis, Davida McKenzie, Dora Davis, Gilby Griffin Davis, Hardy Griffin Davis, Holly Aird, Kirby Howell-Baptiste, Lucy Punch, Roman Griffin Davis, Rufus Jones and Sope Dirisu
/Home Embedded Code//End Embed Code/
Movies such as "Spider-Man: No Way Home", "Matrix Resurrections", "King'sman: The Origin", "Sing 2" and "The Ring: Resurrection" are still available on the billboard.