The fourth month of the year on Paramount+ kicks off with the first streaming of Grease: Rise of the Pink Ladies, George & Tammy and more.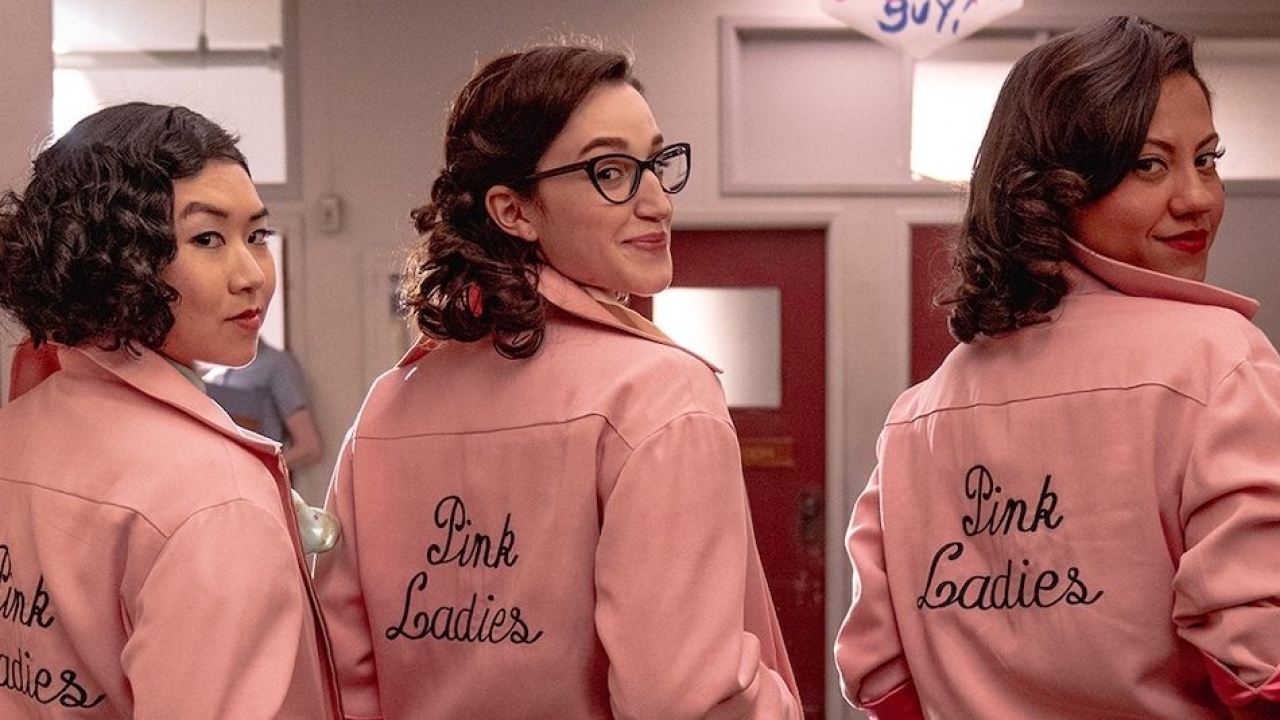 Let's find out together all the news that will arrive in the month of March 2023 on Paramount+, from Grease: Rise of the Pink Ladies to the story of country music's power couple, Tammy Wynette and George Jones. Recall that the platform is a global subscription digital video streaming service that offers a mountain of premium entertainment for audiences of all ages.
GREASE: RISE OF THE PINK LADIES
Available April 7, the series stars Marisa Davila as Jane, Cheyenne Isabel Wells as Olivia, Ari Notartomaso as Cynthia, Tricia Fukuhara as Nancy, Shanel Bailey as Hazel, Madison Thompson as Susan, Johnathan Nieves as Richie, Jason Schmidt as Buddy, Maxwell Whittington-Cooper as Wally and Jackie Hoffman as Asst. Principal McGee.
The musical series takes place four years before the original Grease: in 1954, before rock 'n' roll was king, before the T-Birds were the coolest in school, four jaded outcasts dare to have their own way of having fun, unleashing a moral panic that will change Rydell High forever. From Paramount Television studios, Grease: Rise of the Pink Ladies is written and executive produced by Annabel Oakes ("Atypical", "Minx"), who also serves as showrunner and directed a subsequent episode.
Alethea Jones ("Made for Love", "Dollface", "Evil") directed the pilot episode and two other episodes and is an executive producer. Marty Bowen and Wyck Godfrey executive produce for Temple Hill, while Adam Fishbach also executive produces. Produced by Grace Gilroy and executive produced by Erik Feig and Samie Kim Falvey through Picturestart. Choreography by Jamal Sims, who also served as director, and music by Justin Tranter, Grammy Award nominee and executive music producer.
GEORGE & TAMMY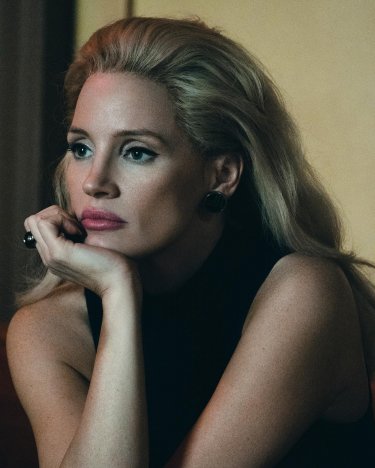 Available April 27, George & Tammy series tells the story of country music power couple, Tammy Wynette and George Jones, whose complicated but enduring relationship inspired some of the most iconic music of all time. Remembered as the "First Lady of Country Music", Wynette's biggest hit song"Stand by Your Manremains one of the most iconic and best-selling country singles by a female artist.
The George Jones Song"He Stopped Loving Her Today"still widely referred to as the greatest country song of all time. With over 30 number one country songs, including duets"We're Gonna Hold On", "Golden Ring" and "Near YouGeorge and Tammy's legacy, both musically and as a couple, remains one of the greatest love stories ever told.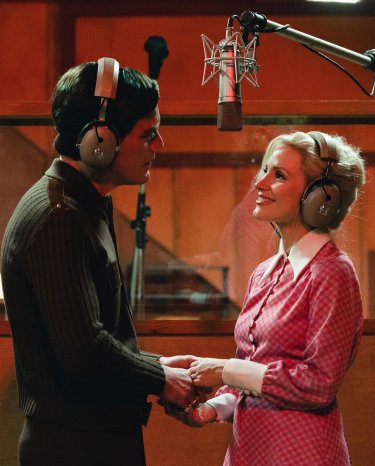 The Showtime series stars Academy Award winner Jessica Chastain and Academy Award nominee Michael Shannon. Produced by MTV Entertainment Studios, 101 Studios, Freckle Films, Mad Chance, Brolin Productions, Aunt Sylvia's Moving Picture Co. and Blank Films Inc, the highly anticipated series created by Abe Sylvia and directed by John Hillcoat chronicles one of music's most legendary couples Tammy Wynette and George Jones.
SMILE
Available April 6 – After witnessing the dramatic and traumatic accident involving a patient, Dr. Rose Cotter begins to witness frightening events she can't explain. Rose must face her past in order to survive her terrifying new reality. Smile is a 2022 American psychological horror film written and directed by Parker Finn (in her directorial debut), based on her 2020 short Laura Hasn't Slept. The film stars Sosie Bacon, Jessie T. Usher and Kyle Gallner.
THE QUEST FOR TONEWOOD
Available from April 8 – This docu-film tells the story of a luthier obsessed with the idea of ​​building a violin whose sound is so exceptional that it excites the musician who plays it and caresses the soul of those who listen to it. For this, a special type of wood is needed, made from a sacred tree found only in a forest in the Balkans. A musical quest as exciting as a high-flying treasure hunt.
THE LOTTERY: THE LEGEND OF THE MEXICAN DREAM
Available April 18 – Film based on the true story of the theft of the "Corazonada", a multimillion-dollar lottery, committed in 2012 by a group of low-level government officials with ambition far exceeding their criminal intelligence. These seven employees in charge of organizing the lottery, were able to steal 160 million pesos (worth $10 million at the time), but were nabbed a few weeks later.Starring: Osvaldo Benavides, Bruno Bichir, Michelle Renaud, Flavio Medina and Ana Gonzalez Bello.
THE GAME S1-2
Available April 20 – New Players offer a modern analysis of black culture through the prism of pro football, trying to keep their soul while playing The Game. Starring: Wendy Raquel Robinson, Vaughn W Hebron, Adriyan Rae, Hosea Chancez and Coby Bell.
MIKE JUDGE'S BEAVIS & BUTT-HEAD S1
Available April 13 – The triumphant return of Beavis and Butt-Head, two teenage boys who like things cool and dislike things that suck.
YODER
Available April 11 – Jaehyun receives an invitation from his late wife to a place called Yonder, a place created based on his wife's memories. Jaehyun accepts the invitation and in Yonder is reunited with the love of his life. The interpreters of this South Korean series are: Shin Ha-kyun and Han Ji-min.