Sports
The plaster on the penis of an Ajax player is all the rage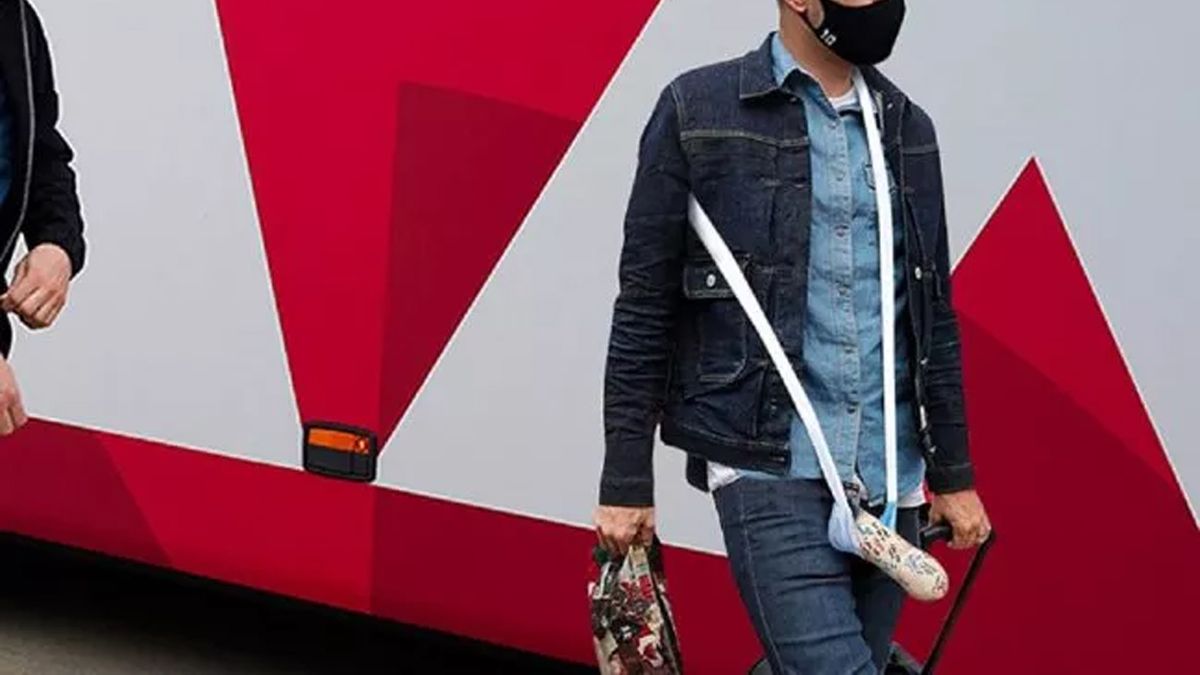 The footballer scored the partial tie for Ajax and suffered a hard and painful collision with the goal post, which included a blow to his testicles, for which he suffered severe pain in the genital area for a long time.
In the midst of the euphoria over the 3-1 victory and the qualification to the round of 16, the Serbian was in charge of attracting attention with a joke that quickly traveled the world through social networks.
The humorous moment occurred when the squad arrived in the Netherlands, he appeared with the open fly of his jean, and a cast pretending to be on the penis, along with a sling to support it.
To complete the joke, Tadic had his classmates sign the fake cast that he was responsible for wearing.
"You need balls to win in Dortmund. I hope the club is good. Come on Ajax!", He wrote first on his Twitter account.
Immediately afterwards, he published a photo of the post with which he had collided with the ironic text: "I wish you a speedy recovery, my friend …".
THE PLAY
Dortmund played with ten but won 1-0 against Ajax that tried to put their teeth into the Germans and seal their qualification for the knockout stages of the Champions League
In the 72nd minute, a Brazilian cross from Raphinha was brushed back by a Dortmund defender, giving Tadic, at the far post, the option to launch himself to push the ball into the net. And well he did, but with the bad luck of hitting himself too his parts against the post.