Showbiz
The Pope surprisingly visited a record store in Rome – News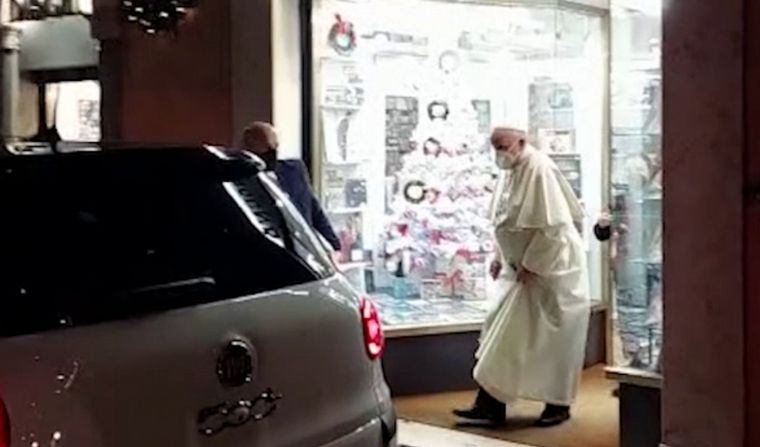 Pope Francis visited a record store in the center of Rome on Tuesday, in an impromptu outing from the Vatican, like the ones he had already made to opticians and friends' houses in the Italian capital.
The pontiff went to the La Discoteca al Pantheon store, located next to the traditional Roman temple, in the historic center of the "Eternal City", where he arrived late on the Italian afternoon aboard a Fiat 500L car.
/ Embedded Code Home /
/ End Embed Code /
Jorge Mario Bergoglio, 85, is fond of tango and classical music. In this outing, he received an album of the latter genre as a gift from the owners of the record store.
The scene was witnessed by the journalist Javier Martínez Brocal, director of the site Rome Reports, who photographed the moment.
/ Embedded Code Home /
The Pope, in a record store in Rome pic.twitter.com/U1KfQarb6R

– Javier Martínez-Brocal (@javierMbrocal) January 11, 2022
/ End Embed Code /
"I like it very much. It is something that comes from within me," he stated in a 2010 interview about the classic rhythm of the River Plate.
In 2015, the Pope had visited an optician in the Piazza del Popolo area, also in the heart of the city, on an unscheduled visit.
In February of last year, also privately, Jorge Bergoglio visited a Holocaust survivor poet in the center of Rome.
/ Embedded Code Home // End Embed Code /