Sports
The sculptor Alejandro Marmo paid homage to Maradona in Italy: "Diego illuminated"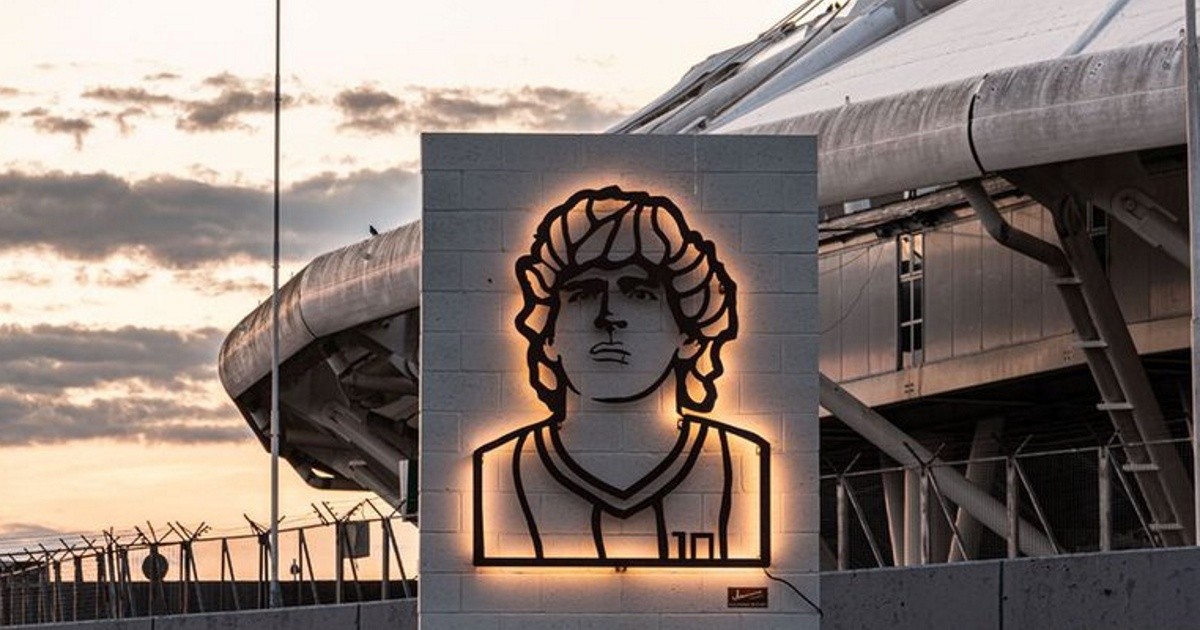 This Thursday marks the first anniversary of the death of Diego Armando Maradona. In Salerno, in southern Italy, he will be remembered with a work of lights and irons that recalls the former footballer.
It is a two-meter-high silhouette with Maradona's face and torso that was developed with the sponsorship of the Argentine Embassy in Italy and is part of the idea of ​​reinforcing ties and cultural bridges between the two countries and for which the The arrival of the illuminated Diego is only the first step.
Marmo foresees other transatlantic bridges such as the project to build the iconography of Raffaella Carrà.
A small white mural, made of iron, shows a Maradona wearing the Argentine shirt, with the 10 on his heart. "Diego illuminated" is another project with which he tries to make the work participatory and call for a social commitment. In Salerno, the portrait of the former coach of the national team was installed in the cultural social center of a peripheral neighborhood.
Maradona, with Marmo's signature, already illuminates Caminito, in La Boca, the Unique Stadium of La Plata, the Argentino Juniors Stadium and Newell's.
The sculptor born in Buenos Aires in 1971 is the author of Evita's sculpture on Avenida 9 de Julio and the only Argentine with works located in the Vatican Museums.