Entertainment
The slogan of a film by Fonzi and Sbaraglia is very appropriate for the current discussion on agrochemicals »Field Bugs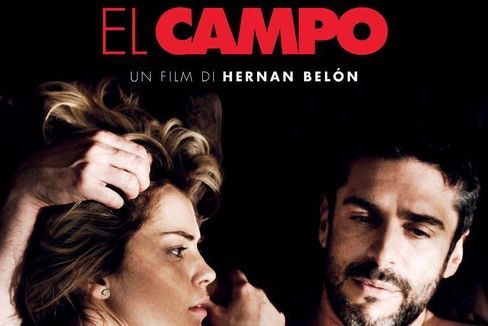 My editor (Matías Longoni) has asked me to watch the movie "El Campo", starring Leonardo Sbaraglia and Dolores Fonzi, two of the actors who these days were also at the helm of a campaign called #BastadeVenenos, so that I could later write a thoughtful note.
Obviously (bah, I guess) he asks me because I'm always making notes about organic and agroecological products and people who produce in a different way, different from the so-called "conventional" (with agrochemicals), and it seems to me that his idea is that through this movie i can watch the "biased, absurd and stereotyped" of the aforementioned campaign statement.
In principle I do not answer him: it is Friday night and we have gotten together to celebrate the end of the year and it was not my idea to commit to notes and less with this subject of agrochemicals / agroecology that seems eternal and irreconcilable, so I dedicate myself with more determination to the French fries that we have ordered and I try to move on to another topic, how hot it is, how beautiful this December night with the aroma of linden trees.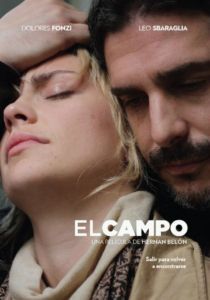 In addition, I want to avoid the commitment to think-write because tomorrow is Saturday and if I accept I know that the subject will haunt me like a cloud all weekend, while I make bread or throw myself in the Paraguayan hammock, so I better let it pass. I try by appealing to some memory of when we traveled together and some ironic-funny comment but journalists and editors are insistent people (it is part of the trade) so Matías takes up the "El Campo" and finally decides to face the thing because it is better to define one time:
-Okay, I say, but I don't know if the note is going to go off to the side you want.
-Never mind. Whichever side it is, it is published.
I smile because I believe him: Matías has published things to me that no one else would have published (he would have written "other" because I also have editors but it is pulling too much of the rope and I must save energy for the note). Anyway, my luck is cast.
On Saturday I wake up normal but already while I do the mate I remember my engagement last night. I close my eyes, sigh and regret it, but I have said yes and I know that I will comply. "Better tomorrow," I say to myself and go for a ride on my bike. In the afternoon I find a son and husband making pochoclos and watching a series on Netflix called "Elves."
-I came that is good-Fran tells me.
The cloud flies over me but I avoid it and settle into the chair to delight myself with the distant landscape of the Danish forest, cold, sea, mystery. The story is this: an urban family arrives in the countryside! to disconnect from the madding crowd and spend a Christmas with the family and in contact with nature. But things get complicated because there are some carnivorous elves that attack humans. Why do they do it? "A few years ago a company arrived that installed a sawmill, decimated the population of trees and since then the beings of the forest take revenge on humans," says one of the protagonists.
Everything has already been said in the series and I get up from the chair because I know I have to write and it is better to do it as soon as possible. I go to my room with the notebook, to see "El Campo"; Screams of terror and the grunts of the elves reach me from the living room.
The first thing I see of the film makes me think how things change: a couple is traveling by car and suddenly the daughter starts crying loudly and to calm her they give her a lollipop. Today, I am not saying that this scene would be impossible, but at least questionable in the sense that perhaps the director would omit it because it does not fit with what is considered correct. The film was released in 2011, when not only was there no Labeling Law, but there was not so much talk about the bad of ultra-processed and sugar. But today 2021, things are very different.
This reflection arises for me: in 10 years what is considered innocuous, good or bad for health in terms of food has changed a lot, which means that there are no absolute truths but that they change with … with what? With an awareness? With changes in science itself? With the empirical observation of the territory? I don't know, maybe all together. But the fact, the fact, is that the truths change and therefore the certainties are debatable.
The great arguments that I hear when I write notes on agroecology vs. conventional come to mind: "There is scientific evidence" / "Science advances and changes" / "In that change, what was good before is not now". These arguments come identically from both quarters and with equal emphasis.
See other recommendations for movies in a rural setting
There are thousands of examples of things that have changed: the pipette for dogs that used to be good is no longer used today; Such a chemical is now banned because it was found to kill bees; what until two months ago was good for pediculosis today is known to be extremely dangerous; the egg was tremendous for cholesterol and not now.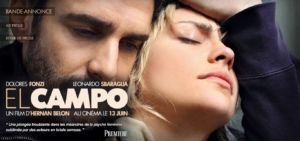 So what do I see? In "El Campo" only a film that talks about a couple whose problems come to light in a rural environment because life is a little more difficult and there is not much to entertain and cover those problems. Some may like it and others may not, and film critics will evaluate its artistic quality.
But on the subject that concerns us, conventional production and agroecology, what I "see" is that both sides have the total conviction that what they are doing is the right thing and the best for everyone. This makes the possibilities of dialogue very difficult.
However, beyond this non-dialogue, what cannot be denied is that there is an interest of society in this issue: more and more people want to know who produces what they eat and how they produce it or what at least they are wondering where the food comes from. I also observe that agroecology tends to attract more sympathies and supporters.
I know that from the side of conventional production I will be told that sympathy comes from ignorance about "how things really are" and from "economic interests". And the most curious thing is that from agroecology they tell me the same thing: that things are actually different and that there are vested interests with agrochemicals.
With poisoned complaints and little scientific data, several famous people come out to ask for the end of agrochemicals
Many times I have interviewed people who produce agroecologically and those who produce conventionally and I have come out of those interviews thinking that both were right, with solid arguments and both scientific and emotional evidence: "I would never hurt the earth", they have said of both sides.
Therefore, at this stage of things it seems to me that it is necessary to put opinion, scientific and empirical evidence on the table and into question. I imagine an open and public debate where referents from each sector can mutually question each other and answer, both of them, the same questions and give their justifications. Step by step and clearly. For instance:
Is it possible to produce agroecologically? Justify.
Do agrochemicals pass into the cereal, vegetable or fruit that we eat? Justify.
Is agroecology really just a political move disguised as a way of producing? Justify.
Is it true that there are contaminated water and soil? Justify.
And so on until all the questions are answered, the debate lasts; never mind. It could even be a saga or series, the point is to end this chiaroscuro that one says one thing and the other another. It would relieve me a lot and it seems to me that a lot of people too.
I am writing this note and I think that maybe my editor is disappointed because I have no conclusion. It is that I cannot have it because a conclusion would imply a certainty that it is something dangerous to launch because it is usually subject more to personal tastes (although we do not know it) than to reality. In this context I can only highlight what I observe: that the demand to know exists, that question a paradigm It generates reactions and that when the interpellation bothers, it is necessary to continue interpellating.
It is 10:38 PM on Saturday and the elves' growls have not been heard for a long time and the house is silent. I understand that it has been a long time since I sat in front of the computer; I stretch my back. My husband looks out and asks me:
-How's that going? The food is ready.
-I'm almost there- I answer mixing a sigh and a smile.
I reread the note, close the document. A meal awaits me whose food I do not know who produced or how, but I do know that a few years ago it did not cross my mind (neither to me nor to many) to ask myself this question. And only that, the fact of wondering, is a change to which the entire agri-food sector must (I think) pay attention to give answers.
agrochemicals,