The world of fashion is increasingly connected. There is no such supposed imaginary reality in which we all think that a celebrity it only sports global and very expensive firms of historical rank such as Chanel, Gucci or Dior.
The great teams of star stylists like Kim kardashian (40 years), Beyoncé (40) or Iggy Azalea (31) they spend hours and hours of their day-to-day diving on the internet to find the most interesting designs that, later on, they can put on the extremely photographed bodies of their clients. Designed from the countries that are: from South Africa to Latin America, from Armenia to Spain.
This time, Beyoncé has done it again -although it has not been the only one-. The most important woman in the music industry is enjoying a few days of vacation on an impressive private yacht – we could almost call it a transatlantic – sailing the waters of the Mediterranean between Italy and France.
For one of his trips to the mainland, the singer has worn one of the most iconic glasses models from the Spanish firm ManéMané. Glasses that must have been in your personal dressing room for a long time, as it is a classic that its designer presented about four years ago.
This accessory, designed by the creative director of the brand, Miguel Becer, Beyoncé has combined it with a total look from Balmain in mint green, consisting of a mini dress with jewel detail and blazer of tweed with the classic golden buttons of the aforementioned maison French led by Olivier rousteing (36).
The glasses chosen by Bey, the black ones, exist in different versions -red, yellow, purple- and have a clear inspiration from the 90s, a decade in which Miguel Becer, its designer, tends to appear quite often as seen in his collections.
In a personal capacity, ManéMané's designer is one of the biggest Beyoncé fans in Spain, a regular follower of the singer's music and a regular at most of her concerts in Europe when Queen bey tours the old continent.
These same glasses have been photographed on other popular faces such as that of Iggy Azalea or Kim kardashian, as can be seen in the outstanding stories of the Extremadura artist's signature.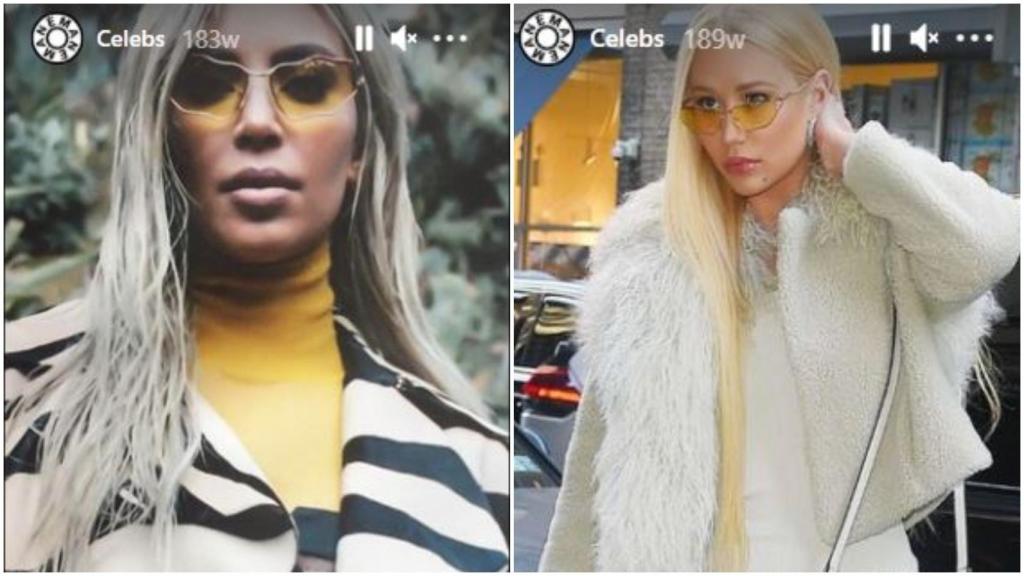 Although to be fair it was Solange Knowles (35), the little sister of Beyoncé that for years he does not even need a surname or clarification (just Solange), who wore this original curved frame model for the event in 2017 Black Girls Rock. Its price is 180 euros. A new success for Spanish fashion, selected by some of the most influential people on planet Earth.
[Más información: Beyoncé se escapa a Capri para celebrar sus 40: camisa de Valentino y bolso de Judith Leiber de 5.000 euros]
Follow the topics that interest you