The summer cinema eventually ends with Barbie in the original language.
Details

Published August 25, 2023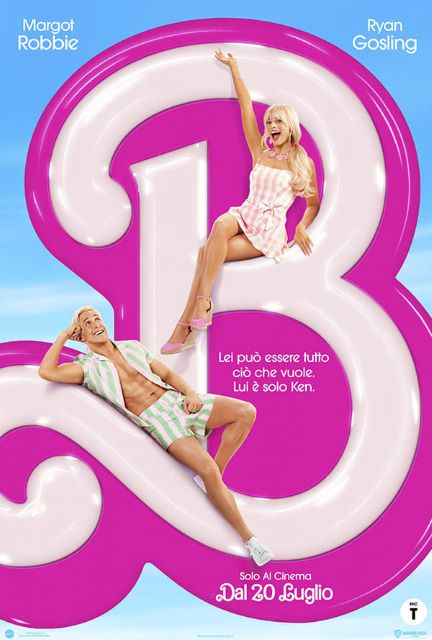 MANTOIS, 25 Aug. – It's all over Summer 2023 San Sebastiano Museum Arenasafter about sixty movie nights under the stars in the monastery San Sebastian Palace. To celebrate the most successful film of these months, on the last night of the premiere Monday, August 28 it will be shown at 21.00 BARBIEfilm by Greta Gerwig ("Lady Bird", "Little Women") starring Margot Robbie and Ryan Gosling.
On this occasion, the film will be released to the cinema for the first time. original version with italian subtitles, a unique opportunity to enjoy the performance of a very rich cast, which also includes Helen Mirren, America Ferrera, Will Ferrell. In case of bad weather, the film will be picked up next week at the Ariston or Cinecity multiplex.
The film is colorful, funny and deep, it questions our society and its contradictions, touching ironically on the topic of gender relations. Focused on the figure of the most beloved doll in the world, it opens in an Eden of fun and pink dresses. Barbies live there, accompanied by their Kens. Their mission is to constantly make girls happy by showing them that they can be anything: after all, there are Barbie presidents, Barbie scientists and journalists. When the stereotypical Barbie begins to show strange symptoms, she and Ken travel to the real world to find out why. Here the protagonist, innocent and unsuspecting, will face all the ugliness of being a woman, and Ken will learn about the existence of patriarchy.
Price total cost 8 euros; reduced price 6 euros. Booking supplement 1 euro.
Information call 0376.328139 and visit www.cineview.it.