Showbiz
The Waqay del Valle arrive in Jesús María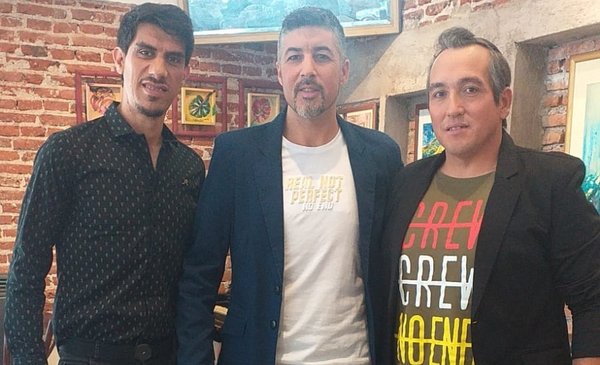 Almost without thinking, Los Waqay del Valle responded to a call through the social networks of the Jesús María Dressage and Folklore Festival. Unexpectedly, the San Luis group got what it had hoped for: a place on the grid of the imposing Cordovan scene. Today they will perform for the first time at the festival that began on Thursday and will run until January 17.
The fourth night of the meeting has Palito Ortega as its central figure and before it will be Los Nocheros, so it is expected that the call will be nurtured. They will also play the same day as Los Waqay … Roxana Carabajal, La Zapada, Sauda and Los Inti.
The San Luis band, composed of Franco Ribba on voice and piano, Cristian Baracco on voice and accordion, and Juan Ignacio Quevedo, also on voice and guitar, will take the stage at 7:40 p.m. to crown a long musical journey that began 11 years ago. .
"We are three permanent members that we have musicians who last season were some and now we are with other boys. We are rotating them for different reasons ", explained Juan Ignacio.
But not everything is easy for the trio, since Franco and Juan reside in Tilisarao, while Cristian is from La Toma. That is why the trials are divided between the two locations. In Franco's house they have a room where they leave all their instruments and when they do their vocal rehearsals they move to La Toma.
"We put a lot of predisposition and love in it. We try to get together at least once a week and when it's performance season, a little more. During the pandemic we were always active, we never unplugged ourselves, we made video calls to continue creating songs, "said Juan.
Versatile, but always inclined to progressive folklore, Los Waqay del Valle navigate between the northern zamba, the Santiago chacarera, the tonadas, the waltz, a little cueca and carnavalito, always looking to take their music to the top. With an album recorded at the Casa de la Música and four video clips, the group yearns to reach the massive stage of Jesús María and unfold their sounds. "It is beautiful, it is a reward for all these years that we have been trying. While this is just a small beginning, we are very flattered that they have called us from organizing a festival of this caliber, that they have seen our work clearly an achievement.
"We are going to try to combine that anxiety and nervousness, so that we can stand up there and think about all the things that have happened, that there are many people who will be looking at us and doing it in the most beautiful way that they can and at the same time enjoy it, "said the singer.
The Waqay will perform during January and part of February in El Trapiche, La Toma, La Punilla, Villa del Carmen, Nogolí, El Morro and Achiras, Córdoba. They also hope to confirm their performance in Mendoza and San Juan.