Showbiz
"The wave and the emotion still do not come in a software" | The stroke of the birds, the third album by the Geselina composer and singer Laila Farinola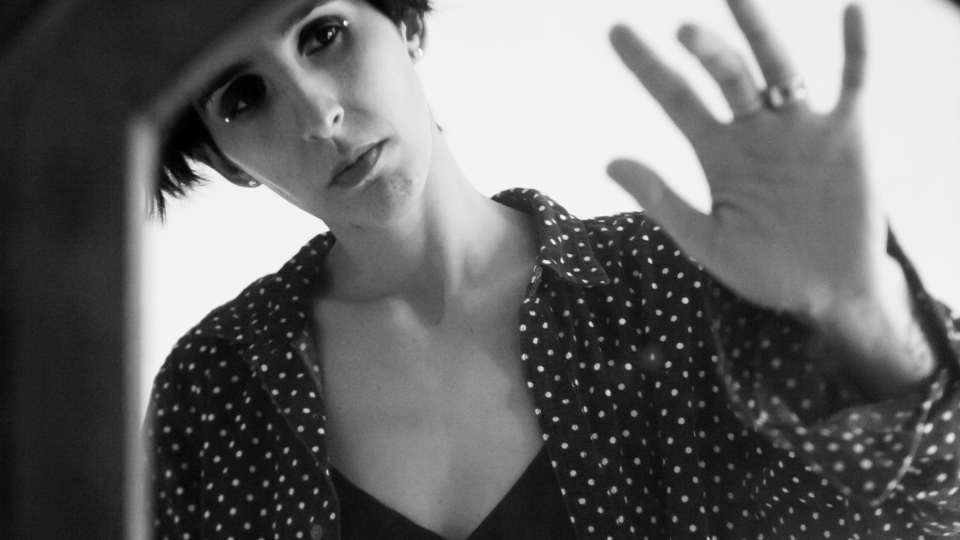 Laila looks at the sky whenever she can. It is perhaps one of the main benefits that he feels for living in Villa Gesell, a city that has not yet been crammed with buildings, but that "sleeps" out of season. Before each sighting he imagines something different, he knows well that the infinite inhabits that multilayer. And it fascinates him: he feels that a very large reflection of his interior is also expressed there. "We never look up, but the birds are always flying and drawing things. If we could give each one a pencil, the sky would be full of invisible stories", Imagine.
After three halves (2013) and The matter over the soul (2020), the gelatin Laila Farinola try to condense The line of the birds that organization between sky, air and earth. Between his poetic projections towards the cosmos and standing in line at a greengrocer's, because he lives from music but there is also another life outside of it. "Sometimes it's hard for me to be orderly. I'm guided a lot by my emotion, although respecting the feeling of each moment sometimes brings some consequence. At the same time, I believe that I am resolute: when faced with each problem, concrete. The line of the birds is a set of songs that reflect these super sincere and very sensitive states."
Laila's career is relatively short in duration, but very intense and diverse: at Gesell he gave muscle to the duo En Azul, the power trio Analema Lunar, the collective Las Violentas Parras and the punk group Ayahuasca Yupanqui, among many other projects that she put together or was invited to. He is 31 years old, although until he was twenty he had not planned to make music. At least not from that side: "I danced when I was very young and I went to study Contemporary Dance in La Plata and Buenos Aires," she says. A sequence in the entrance exam to a ballet marked an unresolvable break. So he bought a guitar and it all started.
In its six songs, his new album expresses from a more intimate plane perhaps Laila's best form: as a singer-songwriter. And he does it by adding voice, guitar, bass and some percuss. But, in addition, surrounding himself with beach talents like the accordionist Fede Aguirre in To see you, saxophonist Joaquin Hourcade in nisia or the drummer Charlie de la Vega in this and water mind. In that plan, in the summer she pivots between Gesell and Pinamar, where she is valued almost as much as her hometown. And both to Buenos Aires and La Plata, where he went several times, he plans to return in April..
The magical polyhedron of the coast at the service of Laila finished closing it Joaco Sáez, one of the most brilliant musicians that Gesell ever had, who returned to the Villa after several years and connected to the touch with her and her album. The credits award him "co-production, choirs and flight". Aware that his creativity commanded a collective harmony, la geselina prefers to deprive the disc of the "soloist" character for that of "personal".
► For this there are no presets
If Laila Farinola's songs are your arsenal, the trench of his crusade is none other than his home: "I do everything there with few tools, but a lot of will". In 2020, while the quarantine was stretching, Laila recorded The matter over the soul on his computer just "with a Behringer UM2, which is one of the cheapest boards on the market, and a gamer microphone, haha". that's how it came out a disc of thirteen own compositions, one of them, Blue, included by Lisandro Aristimuño in a list of Spotify recommendations (the Viedmense repeated later with Dear ghost, close of The line of the birds).
"I listen to more mainstream records and obviously I feel a world of difference. But as Tweety González once said: 'Nobody invented the Ondeiser. There is no preset that puts sensitivity and heart. The wave and the emotion still do not come in a software", Laila bench. "What I do I do not know if it is of excellent quality, but it has sensitivity. I compose from the need to transform something that happens to me, or to tell a story. The line goes there."
"I am very self-taught. And, as such, some things appear by accident. All my albums were recorded by me," says the Geselina, defending the dignity of a conscious self-production and curated by its own creation. "At first I barely knew how to plug things in, I didn't have the faintest idea, I saturated everything. But, suddenly, I started to improve myself based on my own mistakes. Over time, maybe it's hard for me to listen to myself, because I don't know if I'm proud of the sound or the lyrics that came out at that time. But I try to look at myself with love and respect: like everything, it came from me."