Tech
The web version of WhatsApp can notify you when a contact is "online"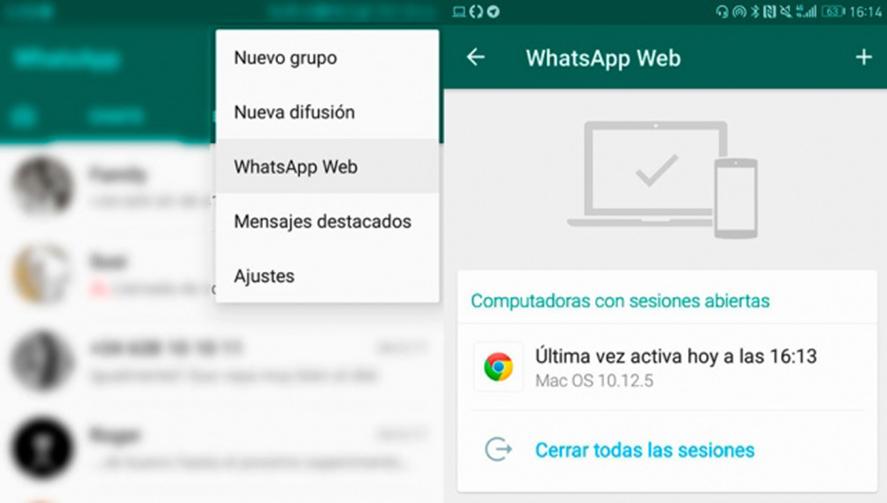 The "web" version of WhatsApp is widely spread among users of the most famous instant messaging app in the world. It is a platform that allows you to link the account in any internet browser.
Now it was known that WhatsApp Web can notify when one of the user's contacts has been connected, in the best style of the famous "Windows Live Messenger", the instant messaging platform that shone between 1999 and 2005.
Find out how you can do on WhatsApp to share a fake location
For WhatsApp Web to notify who has connected, the extension "WA Web Plus for WhatsApp" is required, which the user must download from the Chrome Web Store and install it in their preferred browser.
It should be noted that in order to receive the notification that a contact went "online", they must be connected to the platform; that is, it must be in use.
Once the extension has been downloaded and installed, Chrome must be opened and click on the puzzle icon (Extensions), in the upper right corner of the browser. If this option is not found, the user must enter their Gmail account and touch next to their profile photo. At that moment all the Chrome extensions that you have installed will be displayed; and there he looks for "WA Web Plus for WhatsApp" and clicks on the three vertical dots on the right side.
Several options will be displayed, among which you have to choose "Set". Immediately, a green cross-shaped icon (like a plus sign) will appear in the upper right corner, within a circle: "WA Web Plus". Now is the time to enter WhatsApp Web as you normally do.
Once inside WhatsApp Web, click on the "WA Web Plus" icon. Then many options will be displayed, of which "Online contact notice" must be marked. And that's it.
From now on, and while you are using WhstApp Web, a notification will appear every time a contact goes "online".